The new ABC comedy starring Allison Tolman ("Fargo") may feature a talking dog named Martin, but it's not what you might think.
Martin is, in the words Samm Hodges who voices the dog, "the social, justice warrior millennial character as a dog." You can almost imagine him reading self-help books and talking about his needs. 
Hodges co-created the show first as a web series with Michael Killen. The two men were commercial directors in Pittsburgh who had carved out a niche making ads with talking animals, like Taco Bell's chihuahua.
Then they pitched their web series to Hollywood, there was a bidding war that ABC won and now "Downward Dog" premieres May 17th.
The show is about a neurotic, angst-ridden, philosophical dog and his relationship with the woman who owns him– Allison Tolman's character, Nan.
When Killen and Hodges joined us at The Frame studios, they talked about how they defied clichés of talking animals and why they took the show to the Sundance Film Festival in January well ahead of its network debut.
Interview Highlights
On what it meant for the show to be featured at Sundance
Killen: It meant a lot to have tastemakers say that this is a show worth watching, because it's a genre that gets made fun of constantly — a talking dog is considered the worst idea in the world. I think it was the AV Club that said that this was the end of ABC, once they saw that they'd picked up our pilot about a talking dog. So we really did need someone to give it a validation that it's worth watching.
Hodges: You make this whole thing in the dark and you hope that someone gets what you're doing, because we're trying to do something with the talking dog genre that's so much more artful and careful. There's a history of commercials with talking dogs, Mr. Ed and all that, so when we were talking to John Cooper at Sundance about how excited he was, it at least felt like someone got what we were going for and there was a chance we could cut through the noise.
On writing monologues for a dog
Hodges: We always wrote by taking very personal experiences we've had in our relationships, friendships, marriages, etc., and finding a Venn diagram between those feelings and how a dog might experience them. For almost every monologue you see, it mirrors a very real feeling we've had in our lives, and it's amazing how much overlap there are actually is being human and dog experiences.

We got very into dog psychology, we read a lot of books about this stuff, and dogs are these beautifully complex animals that feel and dream. We're not trying to say, "Oh, here's what your dog's thinking," but we're asking, "What would it be like if your dog had human anxieties and insecurities?"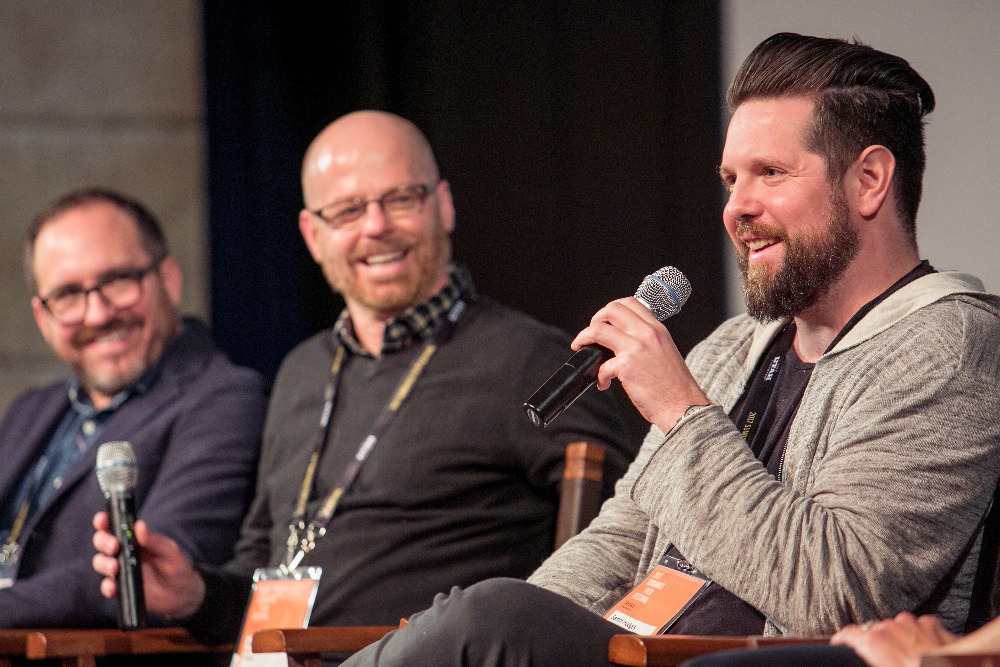 On their approach to pitching and marketing the show
Hodges: What's really great about the marketing right now is that they've really leaned into some of our jokes that are more angsty. It's important for people to know that this isn't a show about a dog that's anything like "Dog with a Blog." So they've done some really good things to separate that, but this is kind of the little show that could — on paper, it sounds so awful, it sounds so stupid, but then people watch it and they're surprised by it. That's how we've gone from web series to TV show, and we've got to hope it keeps going forward.