We debate about debates for our weekly political segment, State of Affairs. Plus, our last installment in the five-part series on NIMBYism in Fullerton, where a proposed housing development for homeless people is encountering pushback. And, we talk to a KPCC producer and avid cyclist about his feelings towards L.A.'s recent bicycle safety improvements.
Much ado about debating
We recap this week's gubernatorial debate between hopefuls Lieutenant Governor Gavin Newsom and businessman John Cox. And we look ahead to next week's U.S. Senate debate between California State Senator Kevin de Leon and sitting U.S. Senator Dianne Feinstein.
Guests:
Marisa Lagos, KQED political reporter
Raphe Sonenshein, executive director of the Pat Brown Institute for Public Affairs
Fullerton NIMBYism, Part 4
All this week, we're diving into the debate over a proposed housing development for homeless people in Fullerton. Many of the neighbors say they're worried about a decline in property values and quality of life if the project goes forward. We look into the track record of such developments.
Guests:
Jill Replogle, KPCC Orange County reporter
Matt Tinoco, KPCC housing reporter
Bike hate in L.A.
Los Angeles has done a lot to improve pedestrian and bicycle safety with things like dedicated bike lanes. But those improvements have disappointed, at least according to one of KPCC's producer-cyclists. We'll get his take.
Guest:
Leo Duran took a video on Spring Street to show who's actually using L.A.'s bike lanes-- cars:
https://media.giphy.com/media/8FJAoioREwFsvKlyKt/giphy.mp4
Pasadena's Crisis Team
The Colorado bridge is one of Pasadena's most iconic landmarks. The signature lampposts and arches draw visitors every year. Unfortunately, the bridge is also known for being a place where many suicides have occurred. But there's a team trying to lower the number of lives lost, Pasadena's special Crisis Negotiations Team.
Guest:
Sgt. Schuyler Sandeen, has been on the volunteer force for almost a decade
Bigfoot fascination
No one can say for sure if Bigfoot actually exists, but the excitement over it certainly does. People have reported seeing Bigfoot-like creatures for centuries across the globe, including here in California.  LA even has spots for believers, like the Bigfoot Lodge in Atwater Village. It's all explored in "Wild Thing," a new podcast about Sasquatch, science and society.
Guest:
Laura Krantz, "Wild Thing" host
If you're a Bigfoot lover, "Wild Thing" is having its podcast party Saturday, October 13, at 5 P.M. at Bigfoot Lodge West, 10939 Venice Blvd, Los Angeles, CA 90034.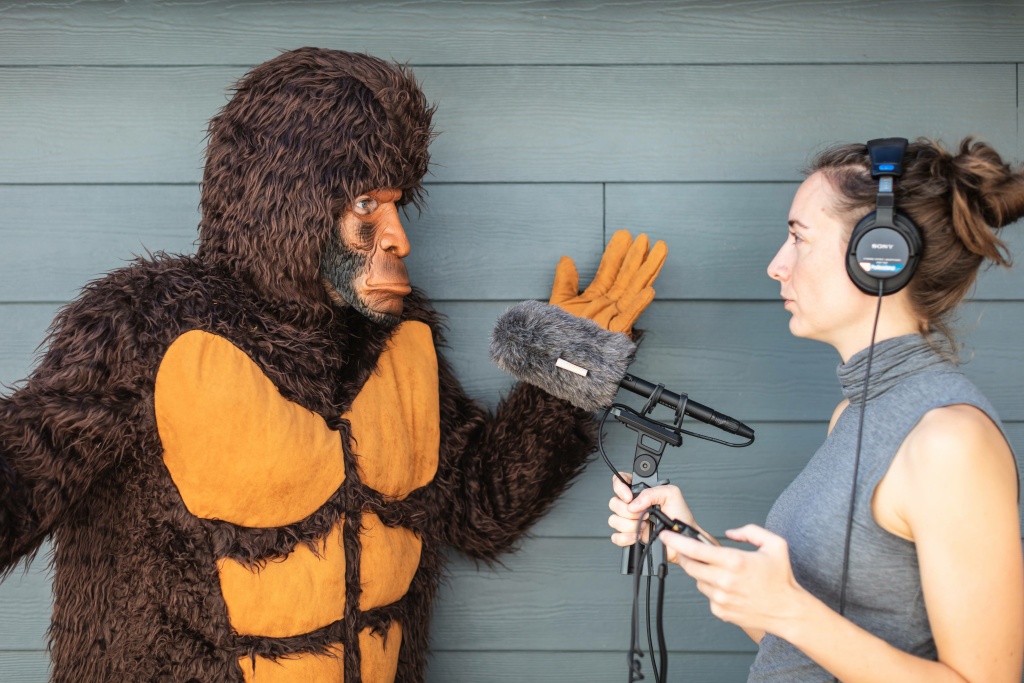 29 Awesome events in Southern California this weekend
There's a festival out there for almost everyone: female filmmakers, indie gamers, Oktoberfest beer buds, ukulele players, oyster eaters, print and paper devotees, comedy lovers and David Lynch fans. Other celebrations focus on alternative transportation, VR and AR art, the anniversary of the Central Library's reopening and, of course, bacon.
Guest:
Leo Duran, KPCC reporter
Christine N. Ziemba, LAist writer