Take Two looks into what makes L.A.'s single moms so susceptible when housing becomes increasingly unaffordable. Plus, we take a look at the Koch Foundation's $5 million donation to Chapman University and why it's causing so much controversy. And we take a trip on WEHO's new Sunset Trip trolley.
Tagging along with Immigration Customs Enforcement
In recent years, California legislators have been stripping immigration officers of their ability to collaborate with local law enforcement.   Over the weekend, KPCC's Sharon McNary accompanied a team of Immigration and Customs Enforcement officers on some arrests to see how the new limits on local cooperation are playing out.  It was part of a stepped-up enforcement operation over three days during which ICE officers took 162 people into custody for possible deportation.   
Single moms in L.A. are disproportionately affected by high housing costs
A recent report from the United Way found that 75 percent of single mothers in L.A. County are struggling financially. And one of the main reasons is the lack of affordable housing. Many single moms in L.A. earn less than needed to cover basic necessities.
Guest:
Jennie Brand, associate director of UCLA's California Center for Population Research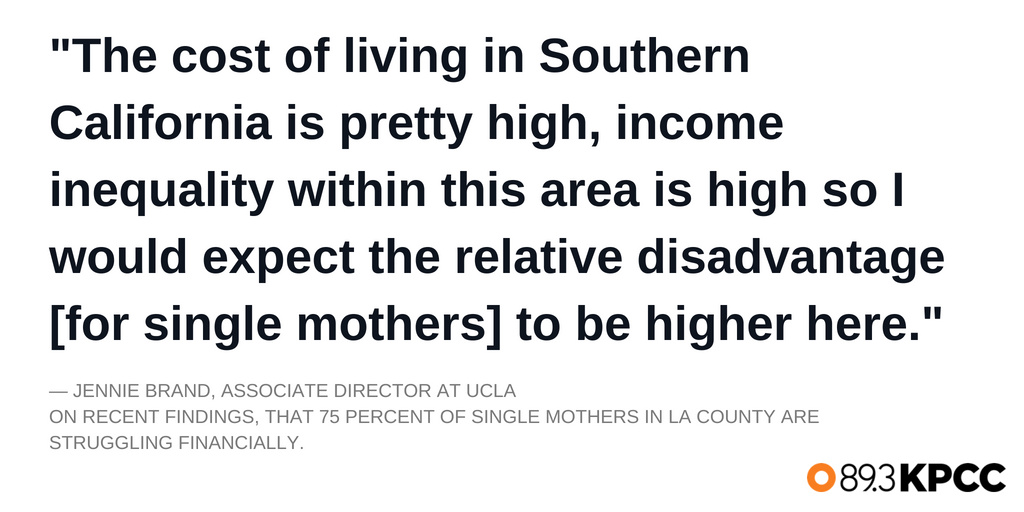 Hollywood and Politics
The Democratic Party is getting some election help from Hollywood. Entertainment industry professionals are helping candidates craft slogans and messages that will resonate with voters. 
Guest:
David Siders, POLITICO reporter who has been writing about this
Charles Koch's $5 million donation to Chapman University is stirring up controversy
Charles Koch is CEO of Koch Industries. He's also one of the richest men in the United States. And in recent years, he's used that wealth to become one of the country's biggest academic funders. The conservative billionaire has donated an estimated $200 million to colleges and universities. One of those recipients is Chapman University, where a $5 million donation from the Koch Foundation has been stirring up a lot of controversy on campus. 
Guest:
David Callahan, author of "The Givers: Wealth, Power, and Philanthropy in a New Gilded Age"
A trip down Sunset Strip
If you're headed to West Hollywood, there's a new way to travel the Sunset Strip, a trolley has started running there. Megan McCarty Carino visited WeHo to ride the new "Sunset Trip," as it's called and learn a little more about the story behind the new service.
Guests:
Perry Sloan Goodman, Sheri Lunn, Francisco Gomez, and Joshua Schare... all staff for the city of West Hollywood.
Domenic Priori, Historian
https://www.instagram.com/p/BkA3EMLHmfy/
Travis Pastrana explains why he wants to replicate Evel Knievel's most famous stunts
Motocross superstar Travis Pastrana has been in Southern California training for a series of back-to-back stunts he'll be performing for live television July 8 in Las Vegas. He'll be replicating three of Evel Knievel's most famous jumps. Over the course of three hours, he'll jump 18 passenger cars, then 16 Greyhound buses and finally he'll try to fly over the fountain at Caesar's Palace -- a stunt Knievel didn't land back in the day. 
Guest:
Travis Pastrana, professional motocrosser
From gas station...to historic landmark?
There's a pretty unassuming looking gas station in Silver Lake that is in the process of becoming a historic landmark. It's one of the few remaining Texaco stations from the hey-day of Route 66.
Guest:
Gail Kennard, with the cultural heritage commission