What do Harley-Davidson's perfume, Bic's pens "For Her" and Google Glass all have in common? They were all total flops.
That's the reason they're all on display at the new Museum of Failure exhibition at the Architecture and Design Museum in Downtown Los Angeles.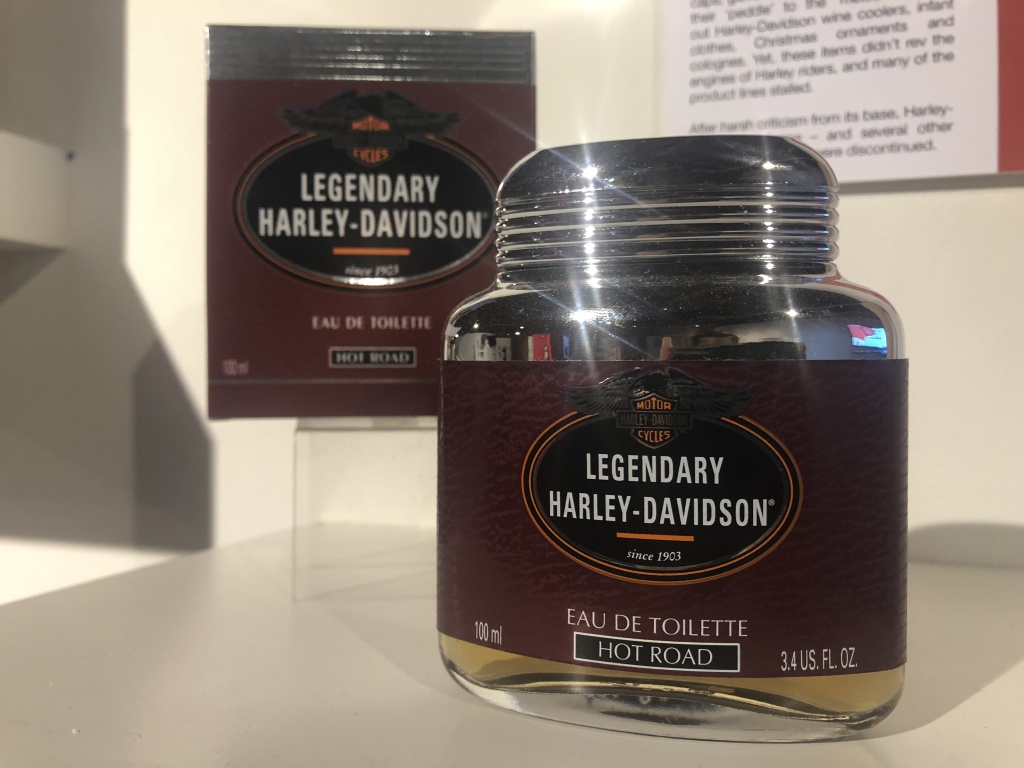 "At the museum we have all kinds of different products," said Samuel West, the creator and director of the Museum of Failure. "Technology, there's food, there's business models, medical instruments. As wide array as possible."
The Museum opened in Sweden this past June and has been traveling as a pop-up since. The LA museum is its debut as a full-on exhibition, and there's lots to see, including a wall of oreo packages with flavors ranging from "pumpkin spice" to the unfortunate "Swedish fish," as well as a salmon-colored Ford Edsel and fingerless gloves (so, you know, you don't leave smudges on your touch screen phone).
There's also this "groove stick."
The idea behind this double pronged drumstick is that a drummer could play the cymbal on both the down and upstroke. The problem? To play any other drum in a drum kit, you would have to switch to a regular drumstick.   
But not everything on display that failed initially stayed a failure. For example, the Roland TB-303 was a total flop when it was released in 1981. This bass synthesizer was marketed to guitarists so they could practice playing with a bass accompaniment. The issue was that it sounded nothing like a guitar bass.
"Then musicians just a few years later started experimenting with it in new ways," said West.  "It led to the development of acid house. And then hip hop. I mean, it's iconic."
If you're into electronic music, you've definitely heard the Roland 303's squelchy bass. Like in this Fatboy Slim single, "Everybody Needs a 303."
The 303 exemplifies the message of the Museum of Failure, which is that failure is necessary to the process of innovation.
Director Sam West knows this well. In addition to running the museum, he's a clinical and organizational psychologist, which means a big part of his job is going into companies and helping them create an innovative climate.
"I noticed how a big block to innovation is when people are afraid of failing and when there's a culture in the organization of 'don't screw up,'" said West. "The wall of Oreos is a good example of this evolutionary approach to innovation…you try a lot of different things, you don't know what's going to be successful, so you have to experiment. You have to explore."
For Angelenos brave enough to share their personal failures, there's a "Failure Confessional," replete with Sharpies, sticky notes and a private chair where you can air your dirty laundry.
"The studies show that 60 to 90 percent of innovation projects fail, so we need to accept that failure if we want any kind of progress. And it doesn't matter which area. This can be technology innovation, it can be social innovation, in your personal life. If you want progress, you need to take meaningful risks."
To get inspired for your next failure, visit the Architecture and Design Museum in Downtown L.A.
The Museum of Failure exhibition will be there until February 4.