For the past 10 years, professional eaters have gathered in downtown Los Angeles' Little Tokyo to stuff their faces full of Gyoza.
It's the Day-Lee World Gyoza Eating Championship — a contest held near the end of Nisei Week in Little Tokyo where professional and amateur eaters are invited to eat as many pork and cabbage stuffed potstickers as they can.
It's also the site of a world record: It belongs to Joey Chestnut, called "the greatest eater in history" by Major League Eating. In 2014, the California native ate 384 gyoza in just 10 minutes.
This year, things kicked off with an amateur competition open to locals. Christian Miyamae took first place in one of the contests, eating 34 gyoza in 2 minutes.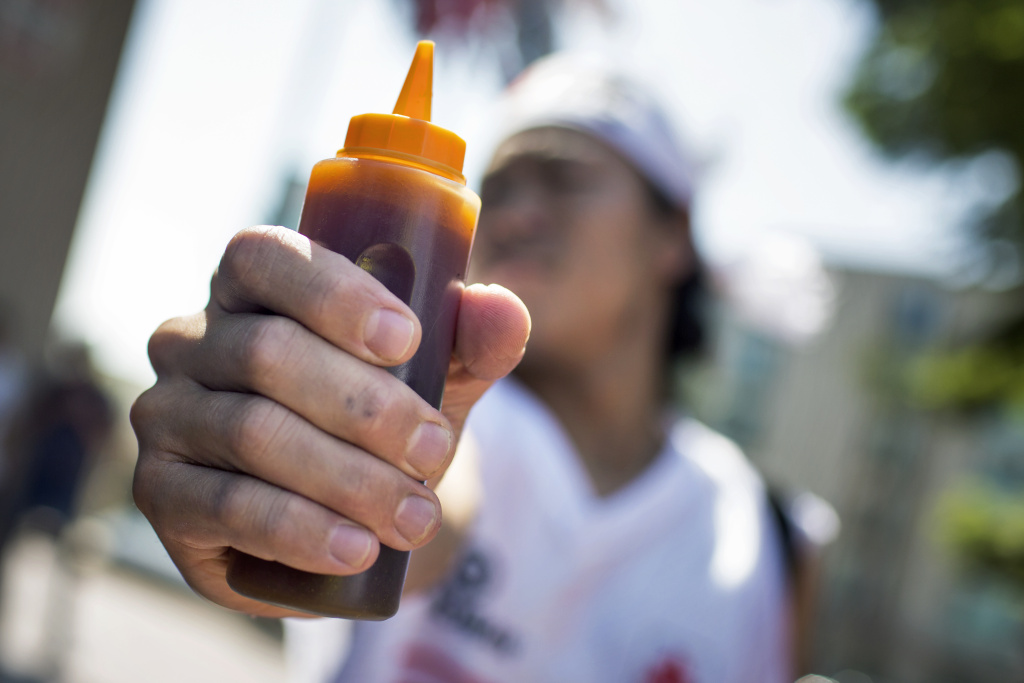 For his victory, contest organizers sent Christian home with a 12 pack of beer — Sapporo, of course. Members of the Los Angeles police and fire departments faced off, too — firefighters beat-out the LAPD: 170 to 145.
But how did the professionals stack up?
Major League Eating's Matt Stonie returned to Little Tokyo to reclaim his 2015 title.
"I'm sweating right now," Stonie said "It's hot out here today. It's a 10 minute sprint up there."
He won $5,000 and a trophy for eating the most once again — 323 gyoza.  
Want to try it yourself? Eat hundreds of Gyoza at your own risk, but here's a tip: Stonie says the best way to stuff yourself is to use gravity to your advantage by jumping up and down. 
When the contest returns next summer, maybe you can be a gyoza eating champion, too.