Film and culture critic Tim Cogshell, of KPCC's Filmweek and Alt Film Guide, has joined Off-Ramp's team of commentators.
I'm now going to name almost all of the women of color in or on TV (or a TV-like platform). And that's a big problem.
On the heels of #Oscarsowhite, the Nina Simone controversy, the whitewashing controversy, and every other diversity issue Hollywood is facing, it's an important question: how many women of color are on TV and on platforms like Amazon and Netflix and Hulu? So here's an almost complete list of women of color in the industry who are the boss, storyteller and/or hero who saves the day and gets the boy — or girl. 
At the top are the one-namers — Oprah and Shonda. You know Oprah. Shonda Rhimes is the creator of "Grey's Anatomy" and "Scandal" and executive producer of "How to Get Away with Murder" and "The Catch." She's a black woman who owns a night of network television. Steven Bochco once owned a night of network television. And I had to say both of his names.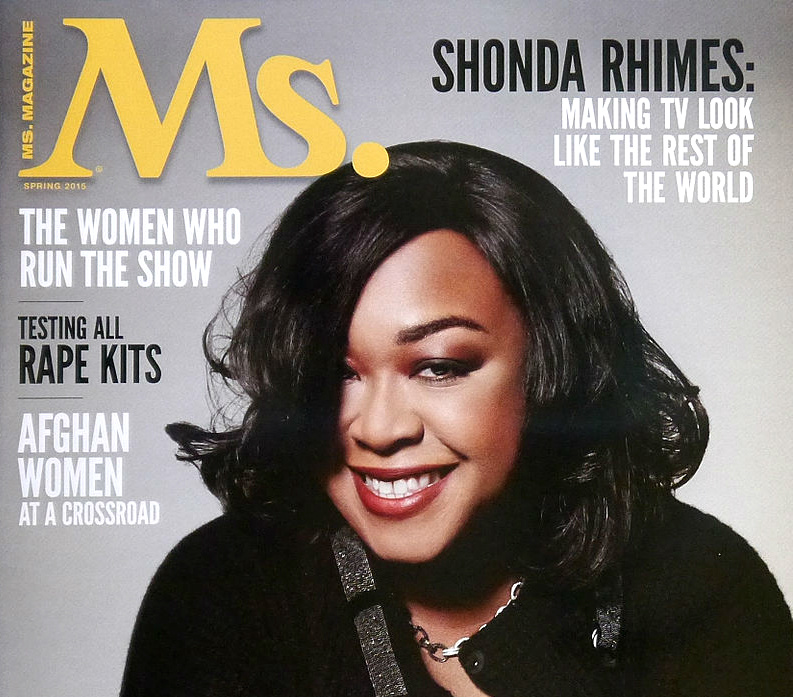 Then there's Cookie on the hit series "Empire," played by the Academy Award-nominated, Emmy-nominated and Golden Globe Award-winning Taraji P. Henson.
Cookie is an archetype — not a parody — of a particular type of African-American matriarch that's seldom, if ever, portrayed on American TV: a self-made, outspoken, rich and sexy mom who will do anything for her children. Cookie is outrageous — but J.R. Ewing was outrageous, and we loved J.R. And he was a lousy father.
Let's get back to our list. 
There's Regina King on HBO's "The Leftovers," Uzo Aduba on "Orange is the New Black," and Danai Gurira, the sword-wielding lead in "The Walking Dead." Lucy Liu is the Chinese co-star of "Elementary." And then there's Indian-American Mindy Kaling of "The Mindy Project," Gina Rodriguez of "Jane the Virgin," Cristela Alonzo on "Cristela," Eva Longoria in "Telenovela," and Kerry Washington and Viola Davis on the Shonda Shows.
These shows and characters are popular across a broad swath of American audiences, which puts the lie to the old myth in Hollywood greenlighting suites that women of color — as attractive leading ladies and authority figures — won't be accepted by American audiences, that they need to be mammies, hookers, best friends … or non-existent.
I've always known this was a myth. I grew up watching Pam Grier above the title in major motion pictures, where she kicked ass just like Steve McQueen, and with more personality. In the early '70s, the late Teresa Graves became the first African-American woman to star in her own hour-long series, the cop drama "Get Christie Love."
"Get Christie Love," a 1974 made-for-television film
To me, a black woman on TV was beautiful, tough and smart. Which was a reflection of my mother, my grandmother, my great grandmother, my aunties, my big sister and ultimately my wife. All beautiful badasses not to be underestimated, like Christie Love — and Cookie.
It's true that compared with the movies, TV is doing better. But it's still not acceptable that I can name everybody in four minutes on the radio.
If you're the kind of person who greenlights things in Hollywood, and you're not investing in diversity in every possible way, you're stupid. Because you're not only contributing to racial and gender inequity, you're leaving money on the table.