It's Tiki Tuesday at one of my local haunts, and while I'm there, wearing a vintage Hawaiian shirt I picked up for $20, I'll be thinking of Woolworth's and Bakersfield. 
My friend Chris and I drove up to Bakersfield yesterday to take photos to illustrate Marc Haefele's "Bakersfield Confidential," a series of broadcast and online pieces on the gems of what Marc calls one of California's "most-avoided places."
Yes, we saw the meth-heads, the vacant lots, and the vacant storefronts. But we also stumbled across the Five & Dime Antique Mall, which inhabits the old Woolworth's store in downtown Bakersfield, across from the old Kress department store.
We met Evelyn Merriman as we walked in. The Bakersfield native says she retired as manager of the place a few years ago, and is just working a few days a week now. She told us the story: Woolworth's closed in 1994, and within a few months, the antique mall moved in. And they didn't wreck anything. The exterior is absolutely pristine, from the plastic sign above the door to the entrance terrazzo that spells out "Woolworth's." Inside, the same story, down to the luncheonette, which is still serving food.
As a kid who grew up in small town America - Sault Ste. Marie, Michigan - and spent a good deal of time and money in our Woolworth's, it was a relief and a pleasure to see a reminder of my childhood so lovingly cared for.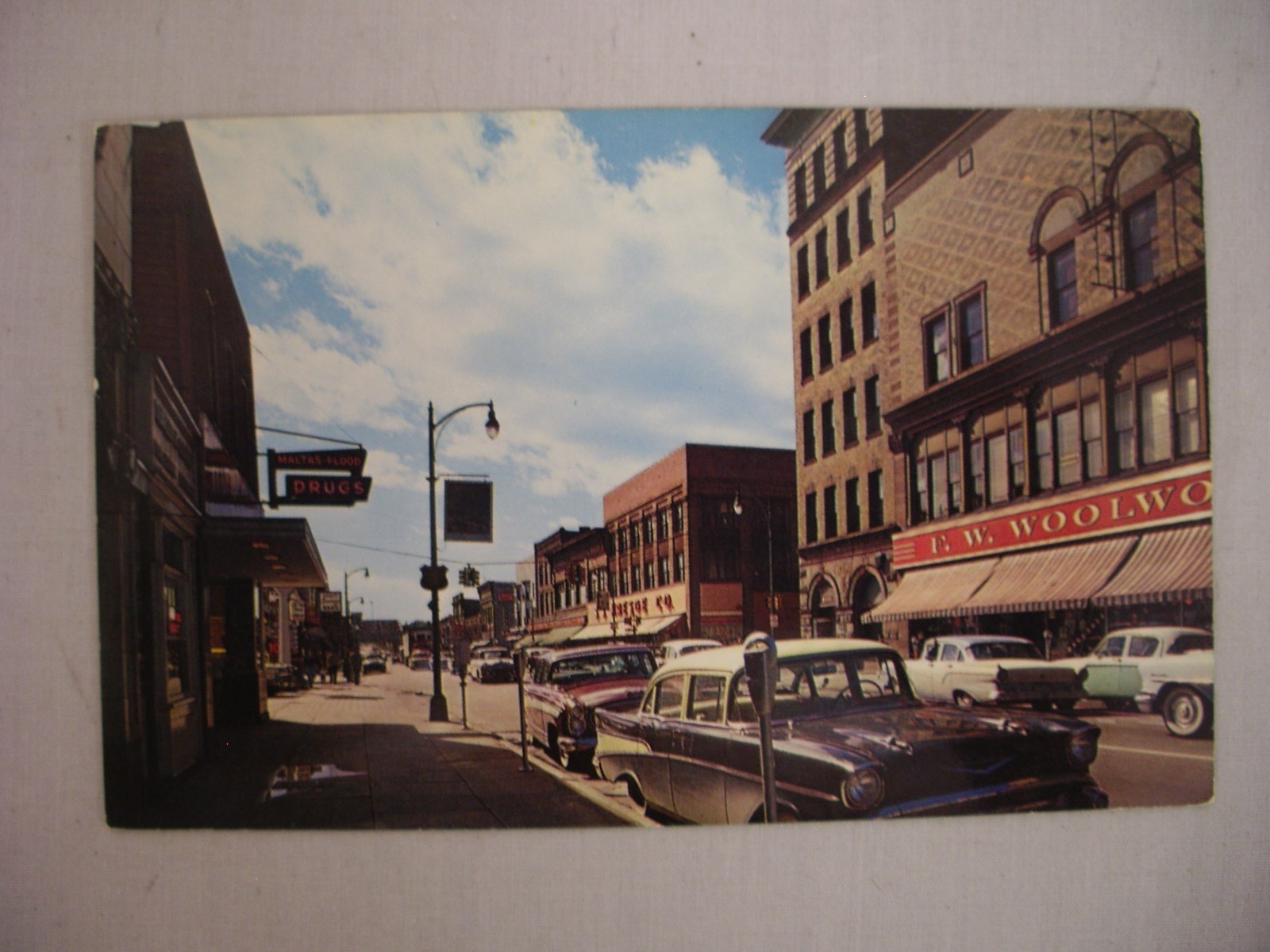 (Woolworth's in downtown Sault Ste. Marie, Michigan.)
And you have to wonder: if Bakersfield hadn't been economically depressed, wouldn't someone have snapped up the Woolworth's and ruined it? It's a small silver lining, but I'll take it.
Meantime, we're having a conversation about Bakersfield on the KPCC Off-Ramp page:
"Did you know that in the late sixties and early seventies there were at least 3 active theatre groups in Bakersfield along with the Kern Philharmonic? We had upscale clothing boutiques that rivaled anything down in LA. In fact, Brock's Tea Room on the Mezzanine was every bit as swanky in it's day as Bullock's Tea Room on Wilshire Blvd in the Miracle Mile of Los Angeles. And all this artsy-snooty sophisticated culture existed side-by-side with Country Music greats who topped the charts. It was a wonderful crazy mix that gave Bakersfield its own unique personality." -- Bakersfield native Cindra Lee Henry
Share your stories and thoughts, too.