Last weekend, LA was like a scene out of "It's a Mad, Mad, Mad, Mad World," with crowds of people scrambling over each other to find the #HiddenCash in Burbank, Echo Park, San Marino, Pasadena, and Hermosa Beach.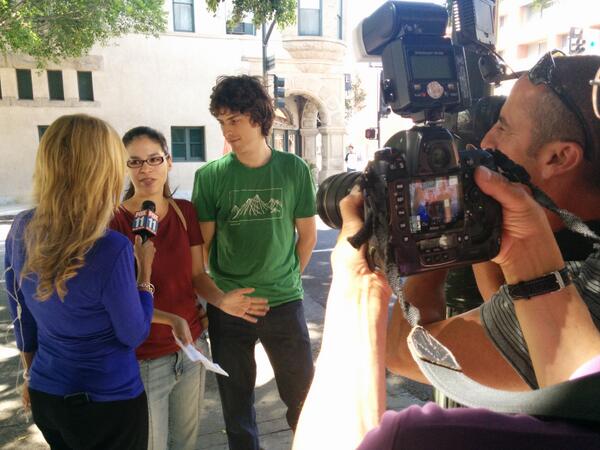 (Pasadena HiddenCash winner Cassandra Mercury. Image: Nuran Alteir)
So you could understand if I wanted to get in on the action, and gin up some buzz about Off-Ramp. Not being a millionaire real estate developer like @HiddenCash, I scaled it down. I hid a couple $1 bills in LA and Tweeted clues to my followers, like this:
One week later, @HiddenCash has moved on, but - as you can hear in the audio of my interview with George Cossette of Silverlake Wine -- my dollars are still there, and I have to wonder if maybe I should have upped the ante? I haven't even bothered to retrieve the money.