My former literary manager told me he didn't really like reading.  There are reasons he's no longer my literary manager.
When I finished my novel, "Laughs Last," I handed the manuscript to the man who was then representing me. I said, "I know you don't read a lot of prose. Imagine it's a movie. Imagine Carl Reiner plays the grandfather."
In the novel, I have made Poppa, the lead character's grandfather, the repository of all the knowledge of comedy that I wish someone had shared with me when I was coming up through the clubs.  He's a lovely character, funny, grumpy and wise.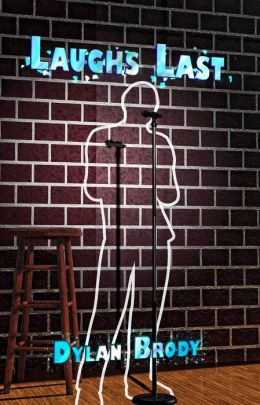 A couple of weeks later I asked my manager if he'd read the piece. He    said, "Oh! That screenplay you gave me? No. But I sent it to Carl        Reiner like you asked." There are SO many reasons he is no longer my  literary manager.
 RELATED: Speaking of books, Reading Rainbow Kickstarter  campaign is a runaway best-seller
 I told him that this was not what I had said. I told him it was not a  screenplay and that he should read the novel. He asked me to get him  a new copy. I said I could e-mail it. He said he'd prefer a hard copy if it  wasn't too much trouble. There are just so many reasons.
A few weeks later I got a lovely note from Carl Reiner that said he had liked the book and that it had a wonderful punchline. He was right about that, but I went into a spiral of panic.
Here's why:
A few years ago, I performed at the New York Public Library at a tribute to George Carlin hosted by Whoopi Goldberg. When I came off stage, she said to me, "That was brilliant. Fantastic."
A week later, back in L.A. I phoned her office to ask if I could use that as a blurb and her lawyer told me I could not. So I don't. Though I do direct people to the video of me performing at the event on YouTube. She was miked when she said it. You can hear her say it. 
Yes, you can hear Whoopi Goldberg compliment Dylan Brody near the end of this video
But I don't use it as a blurb. 'cause her lawyer told me not to.
I wanted to know if Carl minded me using what he'd said in the note as a blurb. I also wanted to meet Mr. Reiner because he's one of my heroes and also, he's sort of my imaginary grandfather. So I called his office and said I had an appointment in Beverly Hills next Wednesday and would love, while I was there, to take Mr. Reiner out to lunch. His assistant said she'd have to call me back.
Twenty minutes later, she called back. She said she had Carl Reiner on the line, if I was available.  I was.
Carl got on the line and said, "Whattaya want now?" I told him that I would be in Beverly Hills on Wednesday and would love to take him out to lunch. He said, "Nah. I don't want to go to lunch. Just come by the house."
(KPCC's Patt Morrison with Carl Reiner in his breakfast nook. Image: Dave Coelho)
He was gracious and grandfatherly in a cardigan over a T-shirt. He told me I could use the blurb, that he didn't put anything in writing unless he was okay with it being used. I told him about my love of his work and that he and George Carlin were the two heroes I'd met who hadn't disappointed me. He asked me who had disappointed me.
I told him about working for Steve Allen when he was old and angry and crazy. Carl told me about how kind Mr. Allen had been to him and Mel Brooks when they were young and then, four years ago, in his living room, Carl Reiner ran his knob-knuckled fingers over his bald head and said, "Yeah.  I hope when I get old I don't get angry and crazy." 
Then an absolutely extraordinary thing happened. He said, "Oooh! Let me show you this!" 
He had just received the illustrations for a new children's book he had written. He pulled the big, color-copied pages out of a manila envelope and moved next to me on the couch. He read me his children's book. He pointed things out in the pictures.
If there were a virtual reality ride for humorists, I would want to experience it on the setting where it seems as though Carl Reiner is reading me a children's book. But now that's happened. So I'd need to have Groucho Marx teach me to tie my shoes.
When it was time to go, I told him I still felt like I owed him lunch. He asked if I like sushi. I told him that I do and that I would be honored to buy him sushi. He shrugged and said, "Someone will buy sushi. Someone will eat sushi."
When he said that, he sounded very much like my grandfather. Apparently, though,  in the scenario he described, neither of those someones was me, 'cause we never did have the sushi. I did run into him a few months later, but that's a whole other* story.
RELATED: Listen to the "whole other story" Dylan is referring to
When I got into my car, shaking with the emotional resonance of the visit, I called my manager. I said, "I just sat with Carl Reiner in his living room. He read me a children's book."
My manager said, "I don't know what that means, but did you get permission to use the blurb."
There are so many reasons he's no longer my manager.
*Editor's Note: Note that Dylan uses "other," not "nother," which is not a word.