Orange County mayors met Thursday to pick a new site to house homeless people, potentially including some of the hundreds evicted this year from encampments near Angels Stadium and the Santa Ana Civic Center.
Federal Judge David O. Carter had challenged cities in South Orange County to find a place for the homeless away from Santa Ana, which he said had hosted the lion's share of the county's unsheltered homeless population.
The county initially approved three sites in Irvine, Laguna Niguel and Huntington Beach, but later backed down under protest from residents.
The location proposed by the mayors is on the former site of Silverado Elementary, a shuttered school in the foothills of Orange County, east of Irvine.
The area is remote -- maybe even more so than the other sites, which homeless advocates had already criticized. They raised concerns about access to services, transportation and jobs, since the goal is to move as many people as possible off the the streets permanently.
So why was this site picked? Part of the reason may be that it's in unincorporated Orange County, and the supervisor who represents that area, Todd Spitzer, wasn't at the meeting when the decision was made.
"There isn't a city and there wasn't a mayor of that area there to say 'Hey, hey, not in my backyard,'" said Irvine Mayor Donald Wagner.
Spitzer had not yet returned calls from KPCC seeking comment when this story was published.
So how does this site compare to the ones that were rejected?
Irvine
The original Irvine location would have housed 200 homeless people.
The plan was to put a shelter somewhere on a 100-acre plot of county land south of the Great Park in Irvine.
What's there now? An empty field near a freeway, with lots of construction equipment around and a chain link fence dividing it from a soccer field. The closest homes are in a gated community with an 8-foot wall.
Wagner said chemical contamination and a lack of infrastructure make it a poor choice for a shelter. "It is not a place fit for human habitation."
Laguna Niguel
A former courthouse in Laguna Niguel that closed in 2008 would have housed an additional 100 people. Homes are visible across a large field from the shuttered courthouse.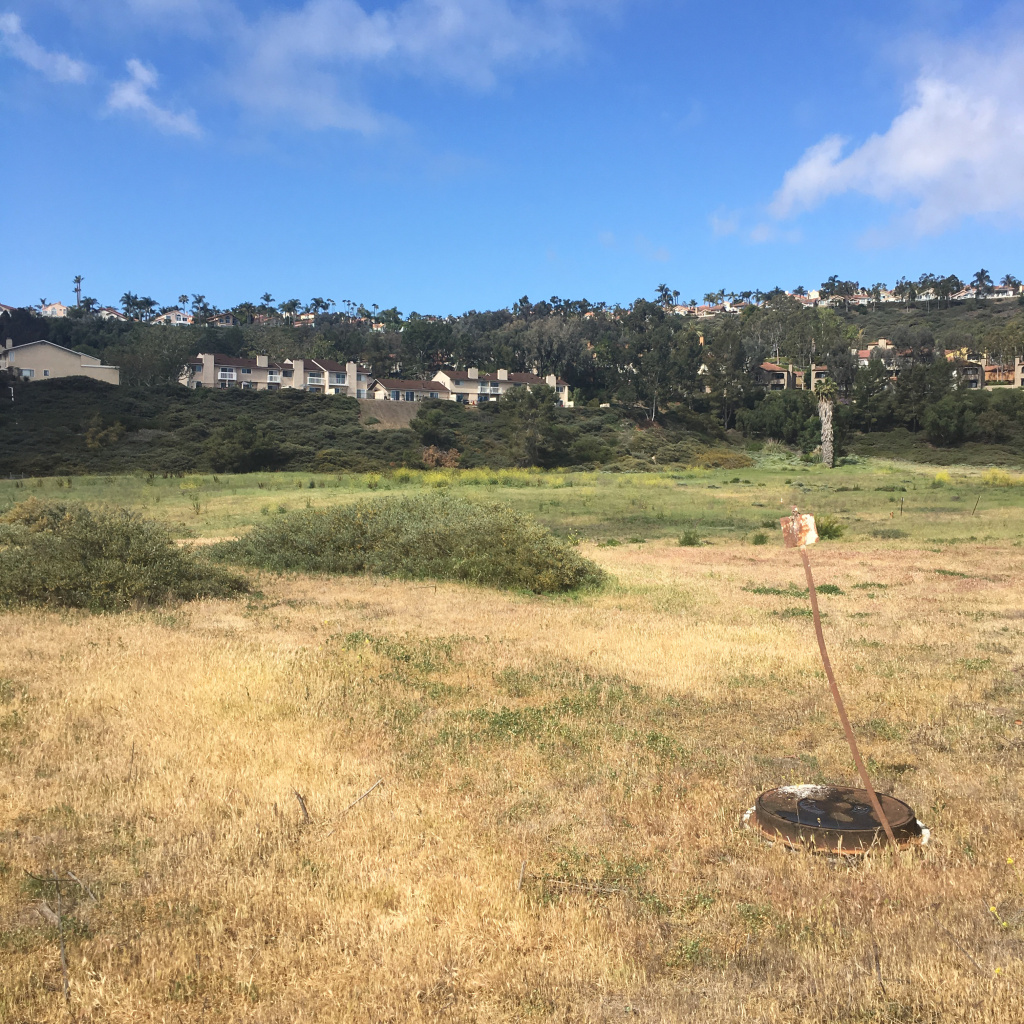 In this case, Laguna Niguel's mayor argued it wasn't isolated enough. Mayor  Elaine Genneway noted that the building is behind City Hall, borders a residential area and is across the street from a daycare.
She also said that nearby public transportation was inadequate and it's far from county services. That meant using the  location would "drain financial resources, not contribute to them."
Huntington Beach
The Huntington Beach site is a capped landfill that city officials say is contaminated and poses health hazards. It also would have sheltered 100 people.
City Attorney Michael Gates called the site "incompatible" with a facility for homeless people. And remember Judge Carter's challenge to find locations in South Orange County? Huntington Beach does not meet it.
Here's what that location looks like:
Wagner, speaking to KPCC after Thursday's meeting, said he believed that the shuttered Silverado Elementary school is the best option for a shelter.
The property is owned by the county, so the mayors still need to take their proposal to the Board of Supervisors. Then they'll reconvene on May 10.
Neighbors of the new site have yet to weigh in.
Carter has consistently told city officials that they cannot shut down encampments, including large-scale sites along the Santa Ana River and at the county's headquarters in Santa Ana, without providing beds and services to those being evicted.
FOR THE RECORD: In a version of this story than ran on air on Thursday, the location of the school was described as being in a populated neighborhood. That description was based on incorrect information returned by a map search tool. KPCC regrets the error.