Southern California will see more rain this weekend, but Santa Barbara County authorities don't expect it to create debris flows like the ones that devastated Montecito in January.
A storm is moving in from the southwest, bringing subtropical moisture from the equator. 
Coasts and valley areas in Los Angeles County can expect up to an inch of rain. South and southwest-facing mountain communities, especially farther north in Ventura County, will see between one and three inches of rain.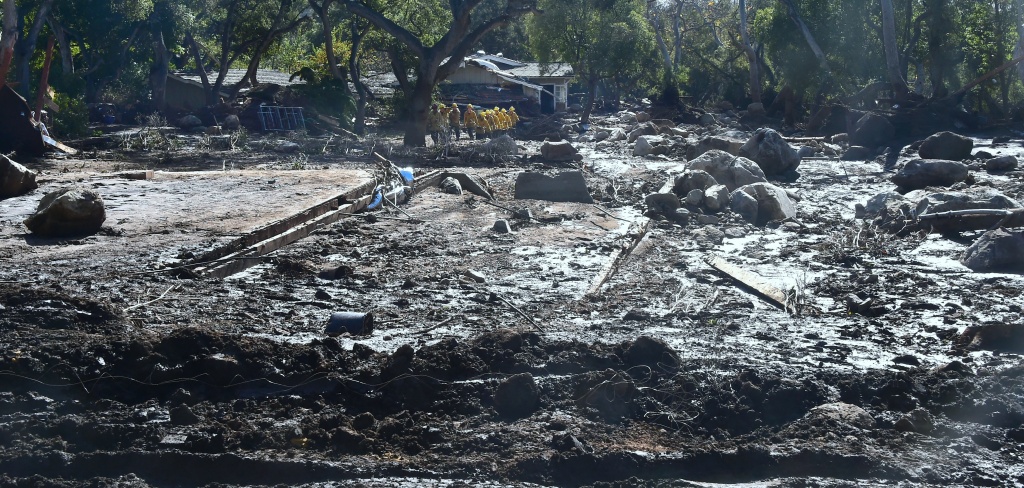 That amount of rain spread over several hours is unlikely to trigger mudslides, according to Robbie Munroe, a meteorologist with the National Weather Service.
"At this point, we expect just a low probability of reaching those thresholds," he tells KPCC. "We always recommend to people near burn areas to keep an eye on the weather because, as you know, it does change."

Light to moderate showers will start on Saturday afternoon. Most of the rainfall will occur overnight Saturday with showers continuing through Sunday afternoon.
Santa Barbara County's Office of Emergency Management says it doesn't anticipate any evacuations but residents should remain vigilant.
When a storm approached the area last week, county officials ordered evacuations for parts of Montecito and four other communities near wildfire burn areas. Fortunately, the runoff didn't cause any problems.
On January 9, a storm unleashed massive debris flows from the burn area above Montecito. Hundreds of homes were destroyed or damaged and 21 people were killed. Two people are still missing.