Kimberly Archie of Los Angeles said her ex-husband signed her son, Paul Bright Jr., up for Pop Warner football for the same reasons many other parents do.
"We wanted our kids to be well rounded," she said. "We wanted to give them something constructive to do. Learn to be a part of a team. All of the great things that you hear about." 
Youth football is "a rite of passage in American society," said Archie. Some 350,000 kids played Pop Warner last year.
Bright started playing Pop Warner when he was 7, and continued until he was 14. After that, he played one year of high school football.
Today, Archie has lost her enthusiasm for youth football. When Bright was in his early 20s, his mom suspected something was wrong. She said her son didn't seem in control of his emotions and was showing obsessive compulsive tendencies.
Then, in 2014, when Bright was 24, he died in a motorcycle crash. The police said it was his fault.
"It sounded quasi-suicidal," said Archie. "It sounded a lot like when Junior Seau drove off the cliff. My next thought was, 'I have to have his brain looked at.'"
Archie said she had a premonition that her son might have Chronic Traumatic Encephalopathy, or CTE. The degenerative brain disease can only be diagnosed after death.
The former NFL linebacker Seau had it. Tests on Bright's brain found he had it, too. Like Seau, Bright had never been diagnosed with a concussion.
A lawsuit claiming negligence
Archie believes her son's CTE stems from his years playing Pop Warner football and she's sued the youth sports' league, along with Jo Cornell of San Diego.
Cornell's son Tyler was diagnosed with CTE after his suicide at age 25. He played Pop Warner for five years and then all through high school.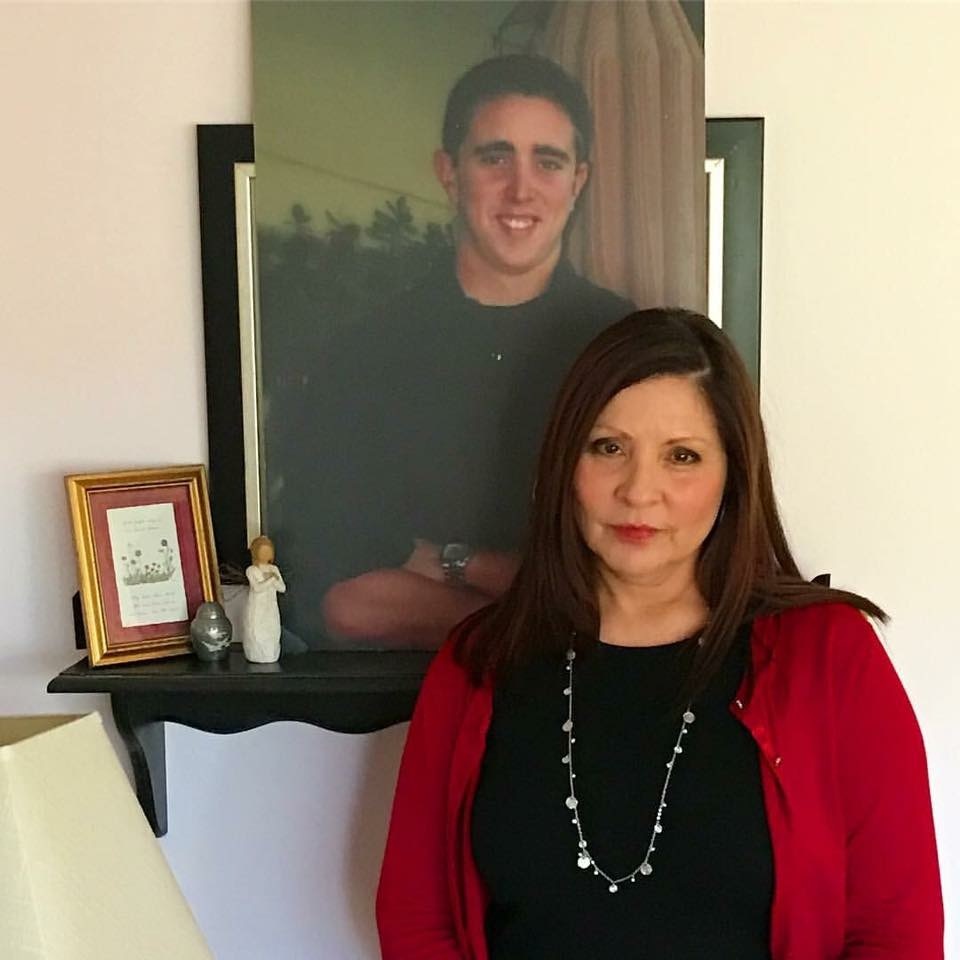 "CTE victims are gone. They have no voice," said Archie. "Jo and I are Paul and Tyler's voice. They deserve to get justice."
The mothers allege the league was negligent in protecting their kids' brain health. The suit claims Pop Warner misled parents about the safety of the kids' helmets and the effectiveness of its coaches' training.
Pop Warner: No proven link to CTE
Officials from Pop Warner refused to discuss the lawsuit directly. But they did talk generally about the league's efforts to keep the hundreds of thousands of kids who play Pop Warner safe.
"CTE has never been found in someone who just played youth football," said Dr. Julian Bailes, a neurosurgeon and former NFL doctor who chairs Pop Warner's medical advisory committee..
While there have been a handful of deceased young men in their late teens and early 20s diagnosed with CTE, most of them played some high school football or another contact sport in addition to youth football.
Pop Warner Executive Director Jon Butler also stressed that, so far, youth football has not been linked to CTE.
"There may be a causal relationship, but it's too early to tell for sure," he said. "There's a lot of research going on. As research comes out we'll be happy to make changes indicated."
The research to date has already compelled the league to make some changes. Over the past eight years, Pop Warner set up its medical advisory committee, eliminated kickoffs in the youngest age groups and mandated safety training for coaches.
It also did away with full-speed tackling drills during practice, said medical advisor Bailes.
"It's the exposure to thousands of blows to the head is really what we're trying to reduce," he said.
Critics say the league still hasn't done enough. That argument got a boost from a recent study out of Boston University. It included the most definitive evidence so far that head impacts, not just concussions, can lead to brain disease and CTE.
One game can cause "permanent brain damage"
The man who discovered CTE believes that kids should not play any contact sport that involves repeated head impacts. 
Neuropathologist Dr. Bennet Omalu discovered CTE in 2002 during an autopsy of former Pittsburg Steeler Mike Webster. Researchers have subsequently confirmed CTE in more than 100 deceased NFL players. Will Smith played Omalu in the 2015 film "Concussion."
"It's very basic common sense," said Omalu. "There is no safe blow to the human head."
Despite efforts to improve the safety of football helmets, he argues that the danger cannot be prevented with any helmet currently in existence.
"A child, after one game, could suffer permanent brain damage," said Omalu. "After just one season of football, your child could suffer permanent brain damage."
That's why Omalu believes only people over 18 should play contact sports. Adults could still suffer serious damage, but they're old enough to consent to the risk, he said.
"Football is a good sport, an exciting sport for adults who want to play," Omalu said, while adding, "we need to protect our children."
One dad's "huge concern" about brain safety
On a recent cool Saturday evening at Ventura College, parents are bundled up in the stands as they cheer on the Carson Seminoles and the L.A. Valley Seahawks Pop Warner teams. The boys range in age from 11 to 14. 
Chris Boehm is the beaming father of 14-year-old Seahawks quarterback Peter Boehm. Chris said he does worry about his son getting hurt.
"It is a nervous thing for me, because there's been so much discovered since I played high school football," he said. "There's been so much information now about concussions and so forth that it is a huge concern of mine."
Boehm said he talks regularly with Peter about safety on the field and he believes Pop Warner has taken steps to make the game safer.
But, he said, "if it came to light that he was in danger, more than the obvious, I would not have him play."
As researchers continue to explore the links between youth sports and brain injury, the lawsuit against Pop Warner is slowing making its way through the courts.
What the scientists find and how the courts rule could have a big impact on whether Chris Boehme and parents like him continue to allow their kids to play youth sports.
The lead author of the Boston University study and Dr. Bailes discussed brain injury and youth sports on the Jan. 31 edition of AirTalk.
This story has been updated to clarify that Kimberly Archie's ex-husband signed their son up for Pop Warner, and that she started to suspect that something was wrong with her son when he was in his early 20s, not his late teens.