The rain is over! Take advantage of the sunny weather this weekend and learn something new, whether it's about Martin Luther King Jr., 1960s Batman, 1990s alternative music or how monster trucks do wheelies. (So cool!) Here's what we want to do this weekend.
---
FOODIE PICK
WHEN: Saturday, Jan. 13
WHERE: Santa Anita Park, Arcadia MAP
COST: $40 Get tickets
There's a winning combination at Santa Anita Park this weekend. Enjoy the burgers, beers and thoroughbred racing. For $40, you get 4 burger sliders, 8 craft brew tastings, a $5 betting voucher and clubhouse admission.
CULTURE VULTURE PICK
WHEN: Monday, Jan. 15, 10 a.m. - 5 p.m.
WHERE: California African American Museum, Exposition Park MAP
COST: Free
Martin Luther King Jr. Day is Monday and there's no better way to spend it than learning about the groundbreaking civil rights leader. The California African American Museum will have kids activities and panels about the civil rights movement. There's even a marathon reading of some of King's lesser known speeches.
---
NERD-TASTIC PICK
WHEN: Friday, Jan. 12, 10 a.m. - 5 p.m.
WHERE: The Hollywood Museum, Hollywood MAP
COST: $15 for adults, $12 for seniors and students, $5 for kids Get tickets
Sure, the Hollywood Museum is a bit touristy, but their new exhibit has the Batmobile. Need I say more? The "Batman '66" exhibit opens this weekend — the same date the ABC series premiered in 1966. It features props and costumes from the show, including Adam West's original costumes, the Batmobile, the Batcycle and tons of rare collectibles. 
---
COMMUNITY PICK
WHEN: Saturday, Jan. 13, 10 a.m. - 3 p.m.
WHERE: 3200 Overland Ave., Palms MAP
COST: Free
Artist DJ Neff and Beautify Earth are painting an enormous mural on a retaining wall along Overland Avenue. They say it'll likely be the largest mural in West L.A. You can contribute by painting the base layers this Saturday. Literally leave your mark on the city.
---
NIGHTLIFE PICK
https://www.youtube.com/watch?v=3V1Lov1U9mU
WHEN: Saturday, Jan. 13, 10 p.m. - 2 a.m.
WHERE: The Teragram Ballroom, DTLA MAP
COST: $5 before 10:30 p.m., $10 after 10:30 p.m.
Club 90s is hosting a celebration of two of the biggest artists in alternative music. With careers spanning more than 30 years, there's more than enough Björk and Radiohead to keep you jamming all night long. The event is open to everyone 18 and older. There will be three full bars and a photo booth.
CULTURE PICK
https://www.youtube.com/watch?v=YF5DgZpjq_c
WHEN: Saturday, Jan. 13 - Sunday, Jan. 14, 10 a.m. - 7 p.m.
WHERE: Fairplex, Pomona MAP
COST: $11 for one-day pass, $22 for the entire weekend
Anime Impulse brings fans and celebrities together under one roof. You can expect some great cosplay costumes, game tournaments and plenty of vendors selling everything anime. Don't miss the Guinness World Record attempt to gather the most people in Pokemon costumes. 
---
SEASONAL PICK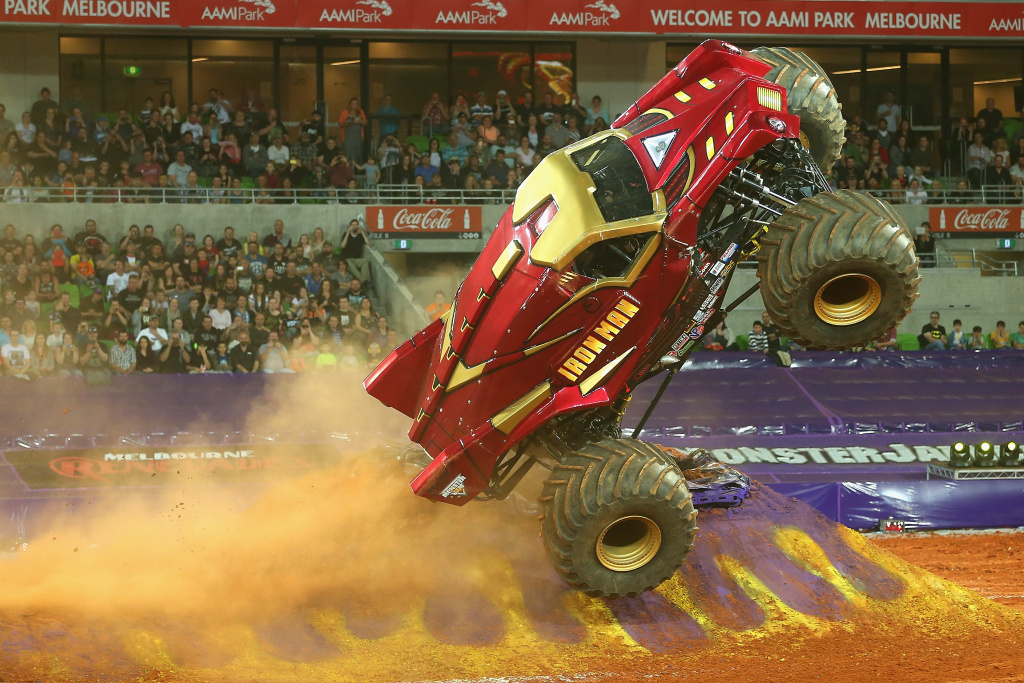 WHEN: Saturday, Jan. 13, 6:30 p.m.
WHERE: Angel Stadium, Anaheim MAP
COST: Tickets start at $30 Get tickets
Watch massive monster trucks compete and race in a huge show of horsepower. Perhaps their most impressive feats are the backflips and wheelies, where drivers get these 12,000-pound beasts to defy gravity. It's a real spectacle that's worth seeing stadium-side.
How are you spending your weekend? Let us know on Twitter @inkwaves and @LeoHasACat.