This story is no longer being updated. For the latest on this fire, go here.
Evacuations | School closures | Road closures | Map | Ask us your questions
The largest and most destructive wildfire burning in Southern California expanded to 90,000 acres by Wednesday. Tuesday evening it jumped U.S. Highway 101, and by Wednesday morning it had nearly reached the ocean and forced new evacuations.
The fire is continuing to spread rapidly, Ventura County officials reported Wednesday night. It is established north and east of Highway 150, west of Highway 33 and north to the 101. A curfew is now in place for the City of Ventura from 10 p.m. to 5 a.m. daily.
In the first 24 hours of the fire, firefighters evacuated more than 50,000 people from 15,000 homes, officials say. 150 structures have been destroyed. CalFire officials said during a Wednesday evening press conference that the fire is likely to grow in the coming day due to high winds. A Red Flag warning remains in effect until 8 p.m. Saturday.
Areas northeast of Ojai have seen the most fire growth since Wednesday morning, officials told reporters. Authorities say they are conducting damage assessments in the area to determine how many homes have been damaged.
Fire officials had said Tuesday that keeping the fire north of the major highway linking coastal California cities was one of their objectives.
However, the flames crossed the 101 around 8 p.m. Tuesday at the rocky and sparsely populated Solimar beach, which is northwest of the densely populated city Ventura.
While people in the area had to evacuate, state fire officials say the lack of vegetation softens the blow of the fire crossing the highway.
Not all residents have heeded the Thomas Fire evacuation orders. Early Wednesday morning, there were still cars parked at a mobile park home in a rural area in Santa Paula that was told to evacuate Monday night.
As wind-driven fires race through California for the second time in two months, hundreds of homes are feared lost and tens of thousands of people have been uprooted.
Officials have issued a boil water order for Upper Ojai Valley, Casitas Springs, Foster Park and the entire City of Ventura "due to loss of pressure and water supply from the fire related power outages." 
"All tap water used for drinking and cooking should be boiled to a rolling boil for approximately one minute. This is the preferred method to ensure water is safe to drink," according to the latest incident update from Ventura County. 
President Donald Trump said his thoughts and prayers "are with everyone" in the path of California's latest wildfires.
Trump in a tweet also encouraged everyone "to heed the advice and orders of local and state officials" and thanking first responders for their "incredible work!"
EVACUATIONS
CalFire has shared the following evacuation information:
MANDATORY:
City of Santa Paula - Boundary of Say Road north to Thomas Aquinas, Dickenson Ranch Road east to Santa Paula Creek 
City of Santa Paula - Boundary of Monte Vista Street north to city limits, Foothill Road from Steckel to Peck Road to north of city limits 
Santa Paula unincorporated area towards Ventura- North of Foothill Road from Peck Road to Wells Road including: Wheeler Canyon, Aliso Canyon and Rancho Vista 
City of Ventura - Teloma east to Brent Street, Telegraph Road north to north of Foothill Road 
City of Ventura - Victoria Road east to Hill Road, Telegraph Road north to Foothill Road 
City of Ventura - North Ashwood Avenue east to Hill Road, Telegraph Road north to Foothill Road 
City of Ventura - North of Foothill Road from Wells Road to Poli Street 
City of Ventura - North of Main Street from Seward Avenue to Hwy 33 (includes entire Ventura Avenue area) 
Oak View - Boundary of Hwy 33, Creek Road and Hermosa Road 
Entire Community of Casitas Springs - Evacuate to Ventura County Fairgrounds - 10 West Harbor Blvd., Ventura 
East Ojai Valley - Carne Road east to McAndrew Road, Reeves Road north to Thacher Road 
Upper Ojai Valley - Hwy 150 from Dennison Grade east to Osborne Road and all residences north 
Ventura County North Coast Area - Boundary of Hwy 33 on the north to Casitas Vista Road, northwest to Hwy 150, Hwy 150 (Casitas Pass Road) west to US 101 and south on US 101 (including Pacific Coast Highway) to Emma Wood State Beach
VOLUNTARY:
Residents in the City of Ventura, south of Loma Vista, east of Day Road, West of Victoria Avenue and north of Telegraph Road 
Residents in the City of Ventura, east of Victoria north of Loma Vista South of Foothill west of Wells Road 
All residents of the Ojai Valley not currently covered under the current mandatory evacuation 
City of Fillmore - Boundary of 2nd Street north to 4th Street & Island View Street east to Pole Creek 
City of Fillmore - Boundary of 4th Street on the south to Pole Canyon Road, Pole Canyon Road northeast to Goodenough Road, Goodenough Road south to 5th Street and 5th Street southeast to 4th Street 
City of Fillmore - Boundary of Hwy 23 & the Santa Clara River south to Guiberson Road, Guiberson Road east to Torrey Road and Torrey Road north to the Santa Clara River
SHELTERS:
City of Ventura - Ventura County Fairgrounds at Miners Building (Red Cross - Includes an Animal Shelter for all types of animals) – 10 W Harbor Blvd, Ventura, CA 93001 
City of Ojai - Nordhoff High School (Red Cross) -1401 Maricopa Hwy, Ojai, CA 93023 
City of Oxnard - Oxnard College Gymnasium (Red Cross)- Open 12/5/17, 7:00 a.m. 
City of Santa Paula - Santa Paula Community Center (City of SP run shelter) - Open 8:00 a.m. 
City of Fillmore - Veteran's Memorial Bldg (City of Fillmore run shelter), 511 2nd Street - Will be open 12/6/17, 8:00 a.m.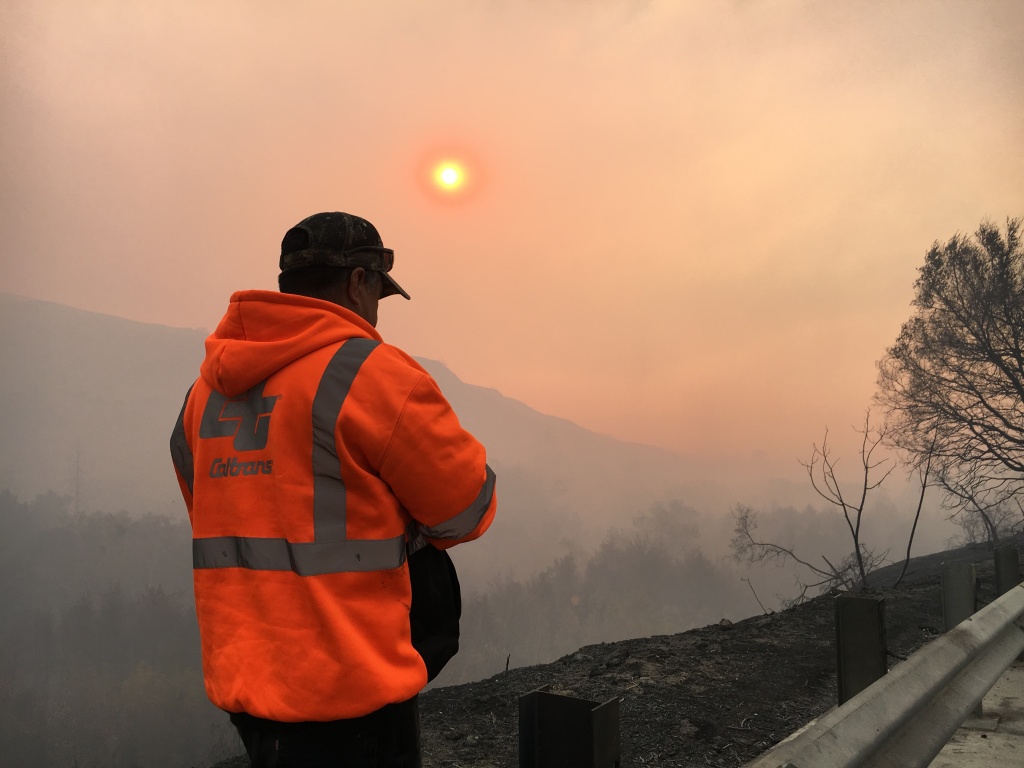 SCHOOL CLOSURES
The following districts will be closed the rest of the week:
ACE Charter High School
Briggs Elementary School District
Fillmore Unified School District (will be closed 12/7) 
Hueneme Elementary School District
Mesa Union Elementary School District
Mupu Elementary School District
Ocean View Elementary School District
Ojai Unified School District
Our Lady of Assumption Catholic School
Oxnard Elementary School District
Oxnard Union High School District
Pleasant Valley School District
Rio Elementary School District
Santa Clara Elementary School District
Santa Paula Unified School District
Somis Union School District 
Saint Anthony's School
Saint Bonaventure High School
Thomas Aquinas College
University Preparation Charter School
VCOE Career Education Center (Camarillo and Moorpark)
VCOE-operated school sites and classrooms
Ventura Charter School
Ventura College
Ventura Unified School District
Villanova Prep School (Closed 12/7/17)
Vista Real Charter High School District
The following Schools are planning to re-open Thursday: 
Camarillo Independent Charter "CAPE School" 
Conejo Valley Adult Education
Conejo Valley Unified School District
Moorpark College
Moorpark Unified School District
Oxnard College
Simi Valley Unified School District 
CSU Channel Islands (though classes continue to be suspended through Friday)
ROAD CLOSURES
Hard Closures (meaning only public safety personnel will have access to them)
East bound SR-150, from Reeves Road in Ojai to Stonegate Road in Santa Paula
SR-150 from Santa Ana Road to Casitas Pass Road
Foothill Road at Olive/Cummings/Briggs/Peck/Wells/Highpoint/LaFonda/Skyline/Colina Vista in Santa Paula/Ventura area
The Nye Road loop east of Highway 33 is also closed, but Highway 33 and Highway 101 are now open in both directions, according to the City of Ventura's latest incident report.
ASK US YOUR QUESTIONS
KPCC journalists are covering the fires burning across Southern California and are working hard to answer community members' questions. Let us know what you need to know below.