The South Coast Air Quality Management District approved a new rule Friday to cut down on nauseating odors coming from facilities in east L.A. that dispose of and recycle animal remains. 
  Of the five "rendering facilities" in the region, four are in Vernon and one sits on Vernon's border with Los Angeles. For decades, these plants have gotten rid of animal remains and food industry waste. They also recycle animal matter for soaps, beauty products and other uses.
Monsignor John Moretta of Resurrection Church in Boyle Heights said he can remember smelling the wretched odor as far back as the 1950s, when he lived in nearby Huntington Park.
"It's putrid," Moretta said. "Forget [it] if you want to have a barbecue outside or do something outside."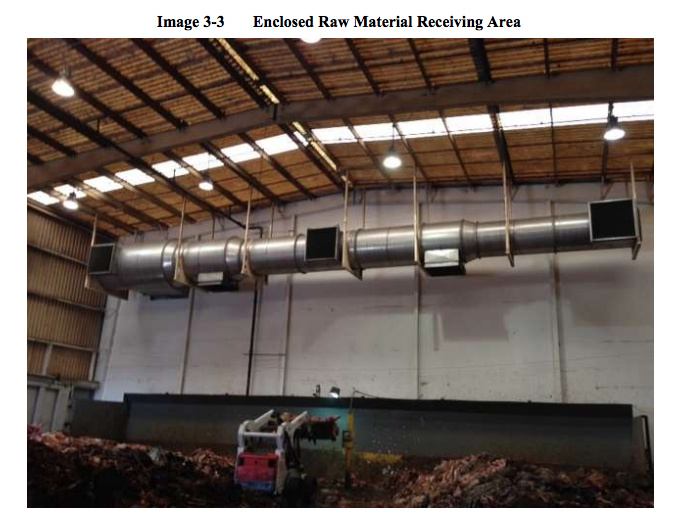 Addressing the AQMD Governing Board Friday, longtime Boyle Heights resident Terry Cano said, "On occasions where the smell is so bad -- I am a severe asthmatic -- I can't breathe."
Moretta said the air district should have addressed the problem long ago.
The board approved the rule unanimously. It will require rendering facilities to control the odors by enclosing open air facilities.
"Pretty much everywhere else in the country, whether it be northern California, Texas, New York, they [rendering facilities] are all in enclosed buildings," said Tracy Goss, the AQMD's planning and rules manager.
Facilities will have 2 1/2 to 3 1/2 years to complete the work. In the meantime, they're obliged to take a number of steps in the next 90 days to minimize the smells. Those measures include "covering ... incoming transport vehicles" and putting newly delivered animal matter into "a permanent enclosure" or "into sealed, odor-tight containers."
James Andreoli II,  assistant vice president of national accounts and public relations at the Vernon-based rendering facility Baker Commodities, said the new rule will be a financial strain on his facility and may ultimately cost jobs.