Blanca Rubio often talks to her children about what she has going on at work. Since she's a legislator, a member of the California Assembly representing the 48th district, this means talking to her 9- and 10-year-old about the laws she's writing.
"I told them that one of the bills I was working on was a bill to stop 3- and 4-years-olds from being expelled," said Rubio, "And the first reaction was like, 'Mom! They're three and four! Why would anyone expel 3- and 4-year-olds? They don't know any better.' "
But in California and around the country, preschoolers are actually expelled at a rate more than three times higher than their peers in K-12 grades.
At least 575 preschoolers in the state were suspended and 18 expelled, in the 2011-2012 school year, according to the latest data available from Department of Education. Of those students, the majority were Latino and African American. 
Nationally, more than 6,700 3- and 4-year-olds were suspended from public preschool in 2013-2014 school year.
Rubio's law AB 752 – which passed in the Assembly and is now awaiting Governor Jerry Brown's signature – would prohibit state-funded preschools from expelling a child because of behavior issues without due process, and create a process for addressing consistent behavior challenges. There are currently no other regulations on expulsion for the California state preschool program.
"This bill will help the teacher, will help the student and the parents come up with a plan to change the behavior," said Rubio. 
 Brown has until Oct. 15 to sign or veto the bill.
Rubio met with a roundtable of early education advocates at the Jeff Seymour Family Center in El Monte Monday to discuss the legislation and a new report called Kicked Out Before Kindergarten. The report, released by the advocacy group Fight Crime: Invest In Kids, details the challenges that kids with behavior issues often face later in life and lays out the need for more teacher training and early childhood mental health consultations.
"I think at that age, I think discipline should be education based," said El Monte Police Chief David Reynoso, a member of the advocacy group. "Unless it's an extreme case, I think it should be looked at as an opportunity to teach right from wrong, or maybe sometimes a truth from a lie."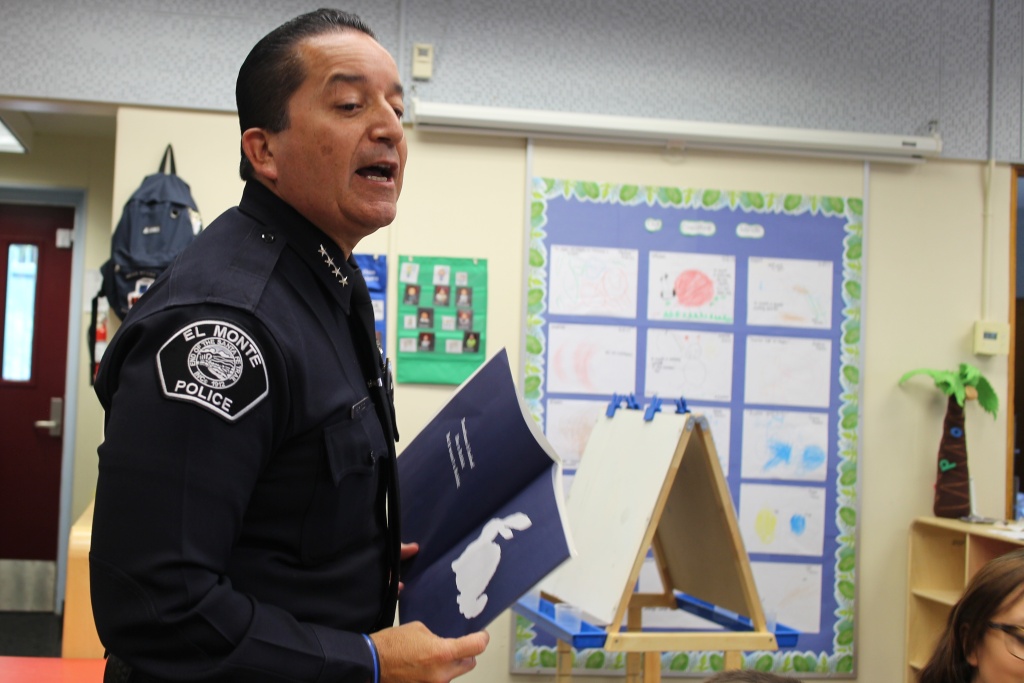 Reynoso and Rubio visited the preschool on the campus of the family center – each reading a book to the students before nap time. 
"The more we can develop at an early age, the less I as a police chief, or police departments, have to deal with them as adults," Reynoso added. 
Rubio, a member of State Speaker Anthony Rendon's Blue Ribbon Commission on Early Childhood Education – which aims to develop strategies to improve outcomes for kids in the state, said this legislation is an important piece in the early education puzzle.  
"In the ECE world, that is the goal, to make sure that the kids are prepared for kindergarten and beyond and this is another step in the direction."