Angelenos in City Council District 1 will vote in a May 16 runoff that pits incumbent Gil Cedillo against challenger Joe Bray-Ali.
District 1 is home to about 250,000 residents and covers communities like MacArthur Park, Koreatown, Mt. Washington and Cypress Park.
Cedillo, who spent 14 years in the state Assembly and Senate, won election to the council in 2013 and is seeking his second term. Bray-Ali, best known as a cycling activist, previously ran a popular local bike shop called Flying Pigeon in Cypress Park. 
The seat is non-partisan, but both candidates are Democrats. 
During the primary, we asked each candidate to give us their one-sentence pitch to voters, a brief bio and answers to two questions. Below you'll find the candidates' answers in their own words. Submissions have been lightly edited for style and clarity.
Joe Bray-Ali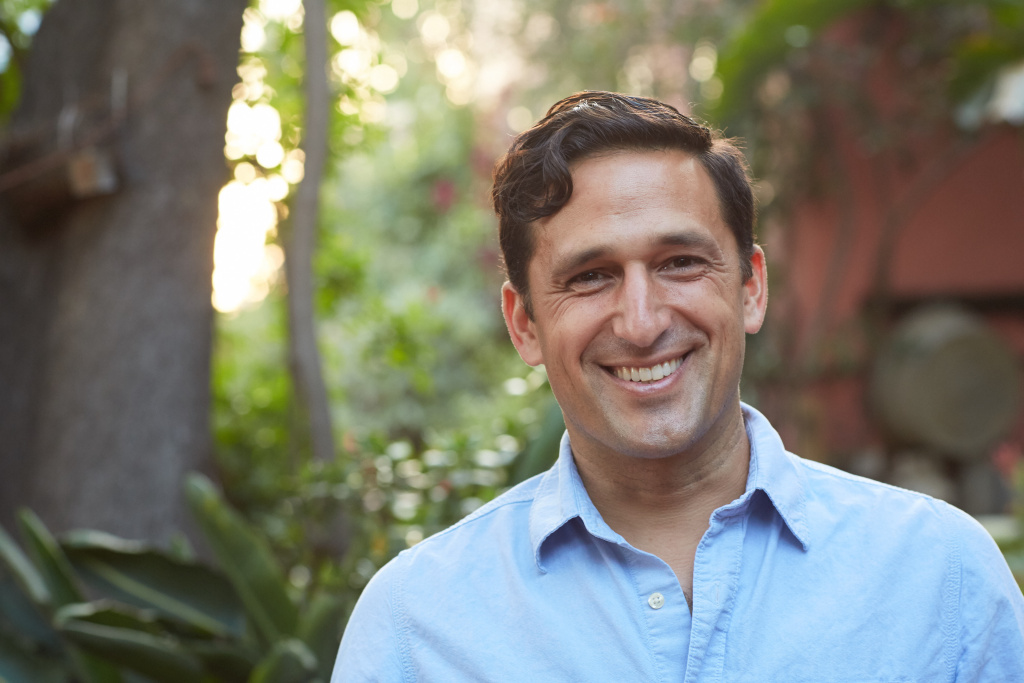 ONE-SENTENCE PITCH:
I am running to restore basic municipal services and open a responsive council office to a district in need of safe streets and strong neighborhoods.
BIO
I have been a community organizer in NELA for a decade advocating for street safety for all. After being dismissed by our current representative along with hundreds of other neighbors, I began my campaign for City Council to restore responsiveness and vision to Council District 1.
WHAT IS THE TOP PROBLEM IN DISTRICT 1 AND HOW WOULD YOU FIX IT?
Our communities have been neglected and are facing an affordability crisis with implications on homelessness and housing. I will work tirelessly to increase housing, combat evictions and displacement, and fight for street safety to promote social equity and improve the quality of life in our district and city.
IF ELECTED, HOW WOULD YOU APPROACH CONSTITUENT CONCERNS?
I am a proud member of my community and my grassroots campaign has been funded by small donors. I will be accountable to them and not the corporate polluters and millionaire developers that dictate policy in City Hall. My campaign has built a network of neighbors working together to address pressing concerns in our communities. My office will always be open to constituents as we seek collective solutions to affordability, homelessness, street safety, and public health.
Gilbert "Gil" Cedillo
ONE-SENTENCE PITCH:
On the Council, I have fought to make neighborhoods safer and cleaner, protect the rights of renters, and restore the L.A. River.
BIO
Before serving in elected office, I worked as an aide to Mayor Tom Bradley and served as the General Manager of one of LA's largest unions. As a Member of the California State Senate and State Assembly, I authored over 100 bills that were signed into law by four different Governors. For the past four years, it has been my honor to represent the First District on the Los Angeles City Council.
WHAT IS THE TOP PROBLEM IN DISTRICT 1 AND HOW WOULD YOU FIX IT?
I think the shortage of affordable housing and the increasing homelessness population are two of the most significant issues facing our district. As a member of the Homeless Committee, I have worked closely with Mayor Eric Garcetti on the city's Comprehensive Homeless Strategy Report. As the Chair of Housing Committee, I introduced a series of initiatives to help build housing. We need to build affordable work force and veterans housing in the city along with appropriate market rate housing, while preserving our current affordable housing RSO's. I have also hosted numerous housing rights workshops to help residents stay in their homes, and supported efforts to expand the availability of affordable housing. 
IF ELECTED, DESCRIBE HOW YOU WOULD APPROACH CONSTITUENT CONCERNS?
Since taking office, I have done my best to serve as the responsive, accessible, and effective advocate that our residents deserve at City Hall. My office has worked to listen to the needs of residents and encouraged more community involvement in decision making at City Hall.