On March 7, Los Angeles voters head to the polls to decide the fate of eight City Council seats. 
Home to about 250,000 residents and covering communities like MacArthur Park, Koreatown, Mt. Washington and Cypress Park, District 1 is currently represented by Councilman Gil Cedillo who is seeking his second term.
Cedillo is way ahead in fundraising with $375,000 in contributions, according to his latest campaign financing reports, with an additional $64,200 in public matching funds from the city. But he has four challengers.
The main threat for Cedillo is Joe Bray-Ali, best known as a cycling activist. Campaign financing reports show he's raised $61,200 in contributions, plus city matching funds. He previously ran a popular local bike shop called Flying Pigeon in Cypress Park. 
We asked each candidate to give us their one-sentence pitch to voters, a brief bio and answers to two questions. The seat is non-partisan, but as a point of reference, all candidates running are Democrats. Below you'll find the candidates' answers in their own words. Submissions have been lightly edited for style and clarity.
Joe Bray-Ali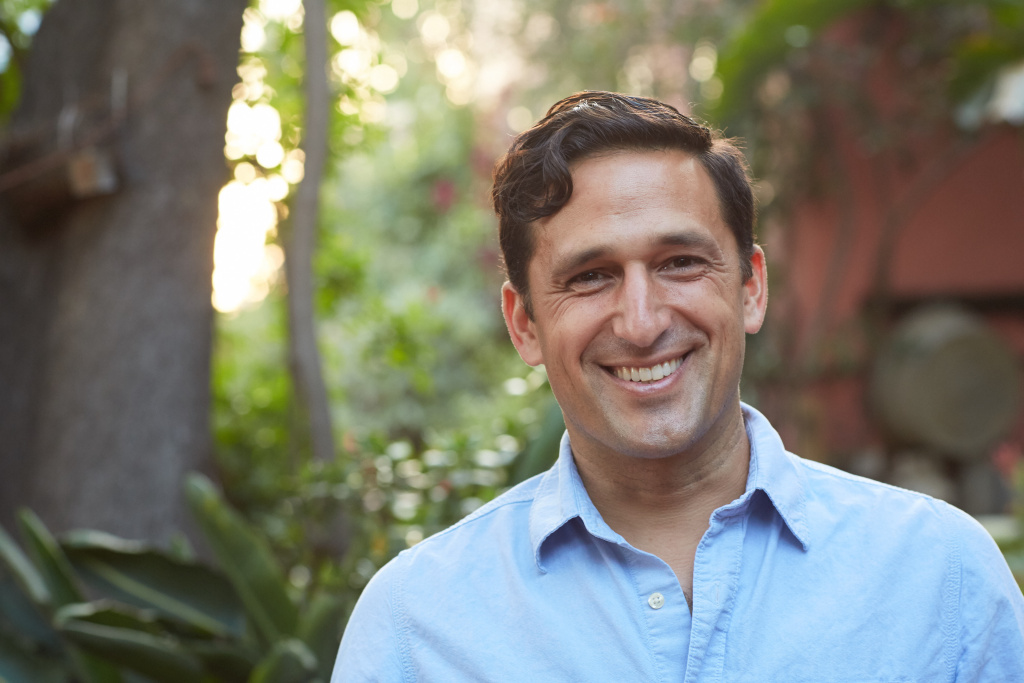 ONE-SENTENCE PITCH:
I am running to restore basic municipal services and open a responsive council office to a district in need of safe streets and strong neighborhoods.
BIO
I have been a community organizer in NELA for a decade advocating for street safety for all. After being dismissed by our current representative along with hundreds of other neighbors, I began my campaign for City Council to restore responsiveness and vision to Council District 1.
WHAT IS THE TOP PROBLEM IN DISTRICT 1 AND HOW WOULD YOU FIX IT?
Our communities have been neglected and are facing an affordability crisis with implications on homelessness and housing. I will work tirelessly to increase housing, combat evictions and displacement, and fight for street safety to promote social equity and improve the quality of life in our district and city.
IF ELECTED, HOW WOULD YOU APPROACH CONSTITUENT CONCERNS?
I am a proud member of my community and my grassroots campaign has been funded by small donors. I will be accountable to them and not the corporate polluters and millionaire developers that dictate policy in City Hall. My campaign has built a network of neighbors working together to address pressing concerns in our communities. My office will always be open to constituents as we seek collective solutions to affordability, homelessness, street safety, and public health.
Jesse Rosas
ONE-SENTENCE PITCH:
Accessible leadership and empowerment for all of us with monthly town hall meetings and website polls so you can help me decide how best to serve.
BIO
I have lived with my family in Highland Park for 30 years. I have been married for over 35 years and have 3 children and 6 grandchildren.
WHAT IS THE TOP PROBLEM IN DISTRICT 1 AND HOW WOULD YOU FIX IT?
Displacement of our community, accessible housing for Low Income Families and Seniors.
IF ELECTED, HOW WOULD YOU APPROACH CONSTITUENT CONCERNS?
Monthly Town Hall Meeting and webside polls so you can help me how best to serve the community.
Giovany Hernandez   
ONE-SENTENCE PITCH:
Hi, I'm Giovany Hernandez and I'm running for L.A. City Council; I'm the youngest candidate running and the only homegrown, born & raised candidate.
BIO
Born and raised in the Pico Union community, Giovany is the son of Salvadoran immigrants who came to Los Angeles in the early 1980's. As a first generation college graduate, he attended UC Santa Cruz. Giovany has always been involved in community work at every stage of his life. After graduating from college, Giovany worked & served his community working as a children's social worker, a labor organizer, educational advocate, & currently as a parent organizer to improve our public education for all children everywhere.
WHAT IS THE TOP PROBLEM IN DISTRICT 1 AND HOW WOULD YOU FIX IT?
The top problem in my district is housing; soaring rents, lack of affordable housing and unbalanced development which is causing displacement of our families. We cannot keep developing new units in the unbalanced manner in which it is taking place. Therefore, to make a substantial impact on the current housing crisis I would work with our state officials to overturn the Costa Hawkins Act which places a state ban on rent control. I also intend to work on a motion that mandates 50% affordable housing units (adjusted specifically to each community's average median income) on every new development citywide. This is the type of bold and fearless - people over profits policies that is needed to truly develop housing units for ALL incomes.
IF ELECTED, DESCRIBE HOW YOU WOULD APPROACH CONSTITUENT CONCERNS?
I'm an organizer and so I would stay true to myself. I would use my community organizing background to unite our residents, small businesses, big business, neighborhood councils, improvement associations, faith based organizations, schools, CBO's, and the offices of our elected representatives to come up with collective solutions for the betterment of our community. No politician is the silver bullet to any issue. The position is about serving and representing the constituents of district one. Therefore, I would stay true to the role by always including the community in every decision and creating solutions as a collective. Lastly, I would not hold listening tours at the beginning of my term the way most politicians do. I would host monthly "Coffee with your Councilmember" events at different times rotating in different parts of the district for the entirety of my term. My approach would be an altruistic one and one that reflects being present and accessible in the community as a priority.
Gilbert "Gil" Cedillo
ONE-SENTENCE PITCH:
On the Council, I have fought to make neighborhoods safer and cleaner, protect the rights of renters, and restore the L.A. River.
BIO
Before serving in elected office, I worked as an aide to Mayor Tom Bradley and served as the General Manager of one of LA's largest unions. As a Member of the California State Senate and State Assembly, I authored over 100 bills that were signed into law by four different Governors. For the past four years, it has been my honor to represent the First District on the Los Angeles City Council.
WHAT IS THE TOP PROBLEM IN DISTRICT 1 AND HOW WOULD YOU FIX IT?
I think the shortage of affordable housing and the increasing homelessness population are two of the most significant issues facing our district. As a member of the Homeless Committee, I have worked closely with Mayor Eric Garcetti on the city's Comprehensive Homeless Strategy Report. As the Chair of Housing Committee, I introduced a series of initiatives to help build housing. We need to build affordable work force and veterans housing in the city along with appropriate market rate housing, while preserving our current affordable housing RSO's. I have also hosted numerous housing rights workshops to help residents stay in their homes, and supported efforts to expand the availability of affordable housing. 
IF ELECTED, DESCRIBE HOW YOU WOULD APPROACH CONSTITUENT CONCERNS?
Since taking office, I have done my best to serve as the responsive, accessible, and effective advocate that our residents deserve at City Hall. My office has worked to listen to the needs of residents and encouraged more community involvement in decision making at City Hall.
Luca Barton (write-in candidate)
ONE-SENTENCE PITCH:
The belief I started with 7 months ago is that the community knows what is best. Only together can we solve our concerns to build up our community.
BIO
I have a decade of experience bringing together communities on the '08 Obama Campaign, nonprofits + museums while leading Design Teams, and NELA with the Bernie Campaign. My Teams bring all stakeholders together at the very beginning of every project, which creates stronger, more efficient, creative, and much more useful products for each community. As Council Member my Team will actively gather the Group Genius of all +230,000 neighbors in CD1. The only way to build the community we want, is to innovate together.
WHAT IS THE TOP PROBLEM IN DISTRICT 1 AND HOW WOULD YOU FIX IT?
Soaring housing costs. Grandma Esther of Highland Park who lives on a fixed income + lives in her van cannot find housing in the community she lived and contributed to her whole life. This hurts all of us because Angeleños are spending an average of 47% of their income on rent, money that is not being spent in our local economy, which constricts all of our opportunities. LA's broken housing system incentivizes unscrupulous developers + landlords to push 1,000s of our neighbors —many whole families— into homelessness or displacement. We are working with LA Tenants Union Community Organizer Uver Santa Cruz (IBEW Union) on an active Tenants Rights Campaign like no other that will bring our neighborhoods together + is the most powerful, immediate way we can stop these massive evictions + displacements that hurt us all. We will push for immediate Rent Review Committees for both commercial + residential spaces while we build up our community through our my LA BLOC program to be powerful enough to repeal the Ellis + Costa Hawkins Acts that keep us from having Rent Control.
IF ELECTED, DESCRIBE HOW YOU WOULD APPROACH CONSTITUENT CONCERNS?
With over a decade of experience building Teams that actively bring in + work with communities, our Team will have many programs, structures, and spaces to continually capture our community's concerns + work with them to produce effective solutions that are not just patchwork like much of what our current Council does, but actually address real causes to create real solutions. Over the last 7 months on our CD1 Door-to-Door Community Listening Tour we have created several community organizing programs with the Community to capture our collective power to get real things done. my LA BLOC supports neighbors getting together on their street in fun, social ways that work on our busy schedules to seriously + creatively get things done that are wanted + needed. my LA BLOC is connected with local Neighborhood Councils + our City Council Office (if we earn our community's support on March 7) in an active network that can be activated at many levels to capture our Group Genius + seriously address our issues, concerns, and projects to build up our community.
This story has been updated.