On March 7, Los Angeles voters head to the polls to decide the fate of eight City Council seats. The winner of the lone open seat will represent District 7, which covers portions of northern Los Angeles, including Sunland, Lake View Terrace, Pacoima and Shadow Hills.
That district has been without a vote on the council since former City Council member Felipe Fuentes left last year to become a lobbyist.
During the March primary, voters will decide among 20 candidates competing for the seat. If no candidate gets a majority of votes needed to win the seat outright, the top two candidates will advance to the general election on May 16.
KPCC conducted a survey to help District 7 voters make their choice. We heard back from 15 of the 20 candidates in the race.
We asked each candidate to give us their one-sentence pitch to voters, a brief bio and answers to two questions. The seat is non-partisan, so we are not including party affiliation. Below you'll find the candidates' answers in their own words. Submissions have been lightly edited for style and clarity.
Olga Ayala
One-sentence pitch:
Please, do not sell your vote for a glossy paper, because beauty does not represent passion or talent! and remember if I win, you win.
Bio
I am the only immigrant Latina women LGBTQ candidate with 25 years of civic engagement experience fighting against anti-immigrant laws and although, I was an undocumented student, today I am a proud United States citizen with the constitutional right to run for an elected office. I have a B.A. in Political Science, and I am currently working on my Master's in Urban Planning from CSUN with emphasis in Transportation, Environment, and I am committed to give back 30% of my salary for those in need in my community.
What is the top problem in District 7 and how would you fix it?
Homelessness is the top problem in CD7, unfortunately we can not fix it but fortunately we can prevent it. We need more education and empowerment in order to prevent homelessness.
If elected, describe how you would approach constituent concerns?
I worked seven years for the city council, I have been civic engaged for 25 years and I have live in the community of Sylmar for 17 years. I will approach constituent concerns like I always have. With commitment and compassion to solve everything that we can possible fix.
David Jesse Barron
One-sentence pitch:
I will serve our people with integrity along with an open. transparent, pro-active and effective administration.
Bio
Inspector-L.A.Housing & Community Invest. Dept., Board Member, Sunland-Tujunga Neighborhood Council, Attended Ca. State Dominguez Hills, former small bus. owner and general contractor, construction Inspector for State Architect, former Post 832 certified. Bi-lingual (Spanish)
What is the top problem in District 7 and how would you fix it?
The homeless and transients on our streets. Reform the L.A Housing and Community Investment Dept by replacing top management in the Rent Stabilization Division. Their mismanagement of funds have been under investigation by the FBI and Grand Jury. Because they lack due diligence, their funds are not being used appropriately which still leaves many of our homeless out in the cold.
If elected, describe how you would approach constituent concerns?
My staff would be local to the community we serve so that we all will able to understand and address their issues clearly. They each are important and will all be treated equally and fairly. We will work closely with Neighborhood Councils, Chambers of Commerce, Home Owner Groups as well as other organizations in District 7 to help improve our quality of life. I promise to advocate in the best interest of each individual at City Hall because they deserve the best representation possible.
Franki Becerra
No response received.
Jose G. Castillo
No response received.
Nicole Chase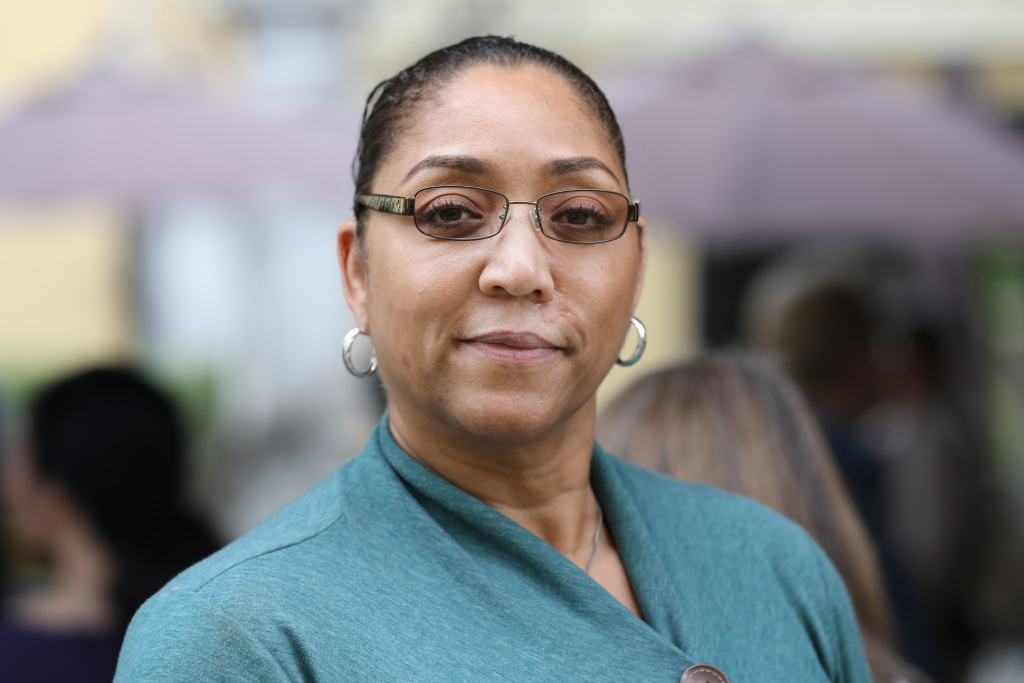 No response received.
Krystee Clark
One-sentence pitch:
We can't keep voting for the same cookie cutter candidates backed by developers and the political machine, we have a choice!
Bio
I came to LA at the emancipated age of 16. I attended prestigious schools and worked as a SAG-AFTRA actor for over 30 years. I was a supervisor at a technology start up with a staff of one hundred. I am the elected Sunland-Tujunga Neighborhood Council President and volunteer for Lemay Elementary, Teranga Ranch, The Los Angeles LGBT Center, Arts For LA, Aide Africa, The Sierra Club, McGroarty Arts Center, The American Cancer Relay For Life, Women In Film, Film Independent and the River Rock Arts Colony.
What is the top problem in District 7 and how would you fix it?
Homeless population/Safety: The current situation is atrocious for both the homeless and our local residents. I would create a Homeless task force whose only job is helping to get these residents off the streets in our District. It would include police officers from LA and County, service providers, mental health specialists, a Park Ranger, a domestic violence specialist, chemical waste disposal, bulky item disposal and a trash crew. Encampments would be cleared immediately with belongings deposited into mobile bin units that would be accessible to their owners.
Launch a public relations campaign to educate constituents on how to deal with our homeless situation. Teach who to call, when to call and how to help. It is imperative to get everyone on the same page when dealing with the situation.
Section 8 vouchers must have some desirability to property owners. We need to create a better incentive program in place for a limited number of years to encourage placement.
If elected, describe how you would approach constituent concerns?
I will involve community members from the very beginning of the process. Assessment will come from the Neighborhood Councils and community groups that travel the streets, attend our schools and live in our homes.
As a Council member I will immediately open the lines of communication within communities by hiring Field Deputies that are active in the areas they represent. No one knows the needs and dreams of a neighborhood like the people who live there.
I will also increase the use of technology, video and social media to get ideas and information out to our communities. We need more transparency in our Council office and community members need to know they have been heard.
Bonnie Corwin
One-sentence pitch:
My name is Bonnie Corwin and I would like you to tell me what your city government needs to do in your area.
Bio
Lived in Los Angeles valley for over 35 years. Presently live in Tujunga. Community advocate, volunteer, past legal secretary and work as a bookkeeper.
What is the top problem in District 7 and how would you fix it?
No city services. Town hall meetings with citizens and working with city services to determine where to begin first.
If elected, describe how you would approach constituent concerns?
Town hall meetings and regular attendance at NC meetings, land use committee meetings. I want the constituents more involved with their government. Outreach.
Fred A. Flores
One-sentence pitch:
I am a lifelong resident of the 7th Council District ready to represent the residents of this district, not developers, and not special interests.
Bio
I am a retired public servant (10.5 years in the U.S. Marine Corps and 20.5 years working with Congressman Howard L. Berman). While on Berman's staff I worked with all levels of government and help secure federal dollars to provide direct services to Council District 7 communities. As a father, coach, student, and community member in the 7th council district, I have used my life experiences and knowledge of government to help overcome challenges in our community.
What is the top problem in District 7 and how would you fix it?
I can no longer stand back and accept the neglect and complete lack of representation destroying our communities – enough is enough, we deserve much more – no more career politicians, no more backroom operators, and no more city hall insiders! I will work to fix our streets, secure our neighborhoods, and improve the quality of life for every citizen in our district. I Promise.
If elected, describe how you would approach constituent concerns?
My home-grown lifelong activism in the 7th council district provides me a better understanding of your perspective and the concerns you will have in our district. "From the Community, For the Community," who better to understand than one who lives, sleeps, and works in your council district.
Robert Dale Gibson
One-sentence pitch:
We need a representative who is here for the long haul, a council member that will fight for the needs of our community - I am that candidate.
Bio
Born in Kentucky, Dale first moved to our Foothill Community in 1986. After marrying his wife, Heather, they moved to and built their current home in Sunland, Gibson Ranch[1]. Dale has had a long career in the film industry in various roles as an actor and a stuntman [1]. He is small business owner who is highly vested in our community and has spent countless volunteer hours supporting various causes.
What is the top problem in District 7 and how would you fix it?
Homelessness is a concern not just across the City, but specifically to our community. We need to find the right programs to help those we can get on their feet, while stepping up enforcement to solve the vagrancy issues that bring crime to our neighborhoods.
If elected, describe how you would approach constituent concerns?
It is very clear to me that the residents of Council District 7 are ready for their voices to be heard! Ours is a diverse area and while I was out personally collecting 1,800 signatures to qualify for the ballot, I heard first-hand the many concerns, as well as informed and excited recommendations from many of our local residents on issues that affect our community.
As City Councilman, I will hold regularly scheduled meetings with the public to ensure that ALL voices are heard and that these issues are addressed. I will work to ensure we receive appropriate funding from the City to continue to build our community; and fight projects that are not conducive to our way of life in our semi-rural area.
I want to go an extra step and make a contract with you my neighbors; "if I am not fulfilling my duties to our District, you have the power to make me step down. I will hire Deputies that are local folks so we all stay in touch with you."
Terrence Gomes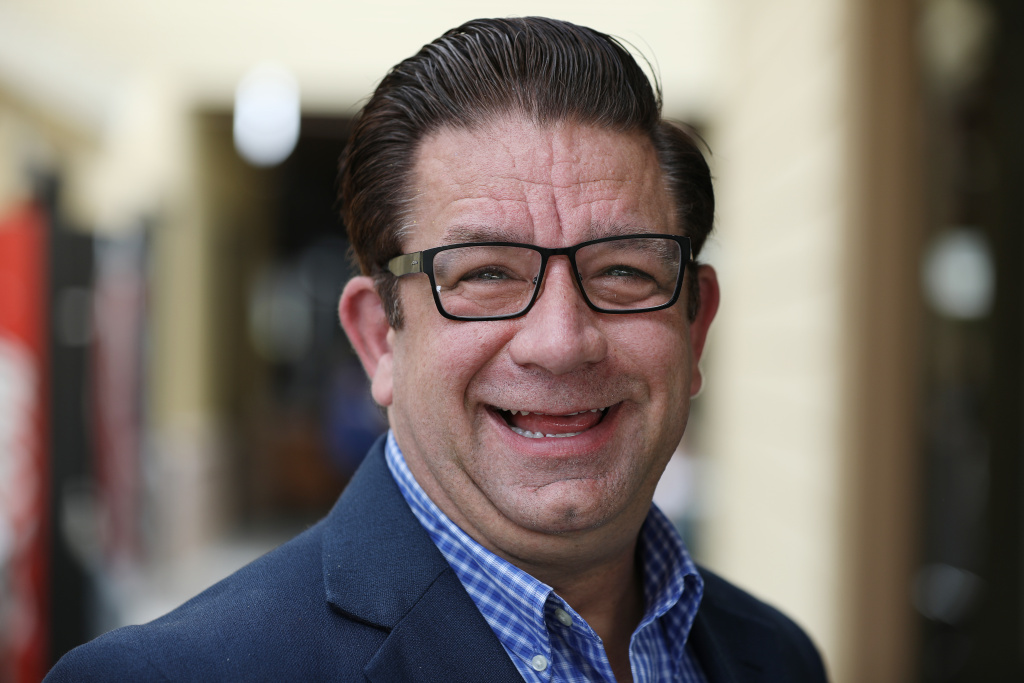 One-sentence pitch:
I listen, we talk, I act.
Bio
I am a life-long resident of the City of Angeles and am the proud grandson of an immigrant from Portugal and I am the first to graduate from college. I am president of the Los Angeles Neighborhood Council Coalition (LANCC) that unifies the voices of the communities and empowers them to control their quality of life. I am running for city council to bring integrity and transparency back to City Hall and have accepted no developer or special interest money.
What is the top problem in District 7 and how would you fix it?
Since I started my campaign, while going door to door and talking to residents I met, the top problem with CD 7 has been the lack of true leadership from our council members for the last 25 years. Because of the lack of leadership, CD 7 has experienced a lack of public safety, poor infrastructure and the lack of economic development, and the protection of our open space and the character of our communities. I have the experience and skillset necessary to be that leader and to be accountable to the residents of CD 7. I will work with the departments and our county, state, and federal partners to bring the resources needed to fix the problems facing CD 7.
If elected, describe how you would approach constituent concerns?
Residents tell me that there is a lack of care or concern from their council office. It is time for the council office to be open and transparent. Transparency, residents want to know where their tax dollars go. I would work with Controller Ron Galperin, to have a portal placed on the council office website to show how the discretionary funds, community benefit funds, and mitigation funds are spent. I would also have a community advisory committee formed to help with the decisions on how to best spend the funds for the community. Openness, residents expect to be able to meet with their council member. I will have open office hours every Monday from 7:00AM to 9:00AM, in addition to normally scheduled meeting, at one of four locations in the district so that residents can come in and talk to their council member. This is a working community and expecting them to come down to city hall on a Thursday at 3:00PM is unacceptable. I would also use software to track problems in the district and to find solutions in a timely matter.
John T. Higginson
No response received.
Carlos Lara
One-sentence pitch:
Carlos Lara promises strong leadership and effective representation.
Bio
Lara began his community involvement at a young age where he solidified a passion for public service. He continued his contribution to the community when he was elected to the Sylmar Neighborhood Council. While in the Sylmar Neighborhood Council, Lara focused his time on a variety of needs such as bridging the gap between law enforcement and youth, community beautification efforts, and more. He continues to inspire change and progression as a mentor, youth advocate, and community leader.
What is the top problem in District 7 and how would you fix it?
The High Speed Rail Project. Will not occur in my District!
If elected, describe how you would approach constituent concerns?
Create monthly town hall meetings in every neighborhood council within my District.
Venessa Martinez
One-sentence pitch:
As a Deputy Attorney General, I am the qualified alternative who will have the independence to take on the issues facing our District.
Bio
I am a wife, mother, and homeowner in Tujunga. I grew up in the SFV and was the first in my family to graduate college. I became a lawyer because I wanted to fight for people and in private practice and now at the Department of Justice I have been able to do just that. I now want to bring my background and experience and fight for my District.
What is the top problem in District 7 and how would you fix it?
Artificially low crime statistics is an immediate problem. The Foothill police station serving District 7 is more than 12 miles away from many areas its meant to serve. Because of this, many crime reports are not taken because either people don't drive to Pacoima to make them, or police are unable to come take the report. This means that our crime statistics are artificially low. LAPD and the City determine how to allocate officers and patrols based on this crime stats. We truly do not get our fair share of LAPD resources in the Foothill Communities. I want to change this by opening a substation (we used to have one in Sunland), possibly allowing the use of phone reports to be used for crime stat purposes, and increasing the use of electronically made reports (i.e. email, LAPD app, FB, ect.).
If elected, describe how you would approach constituent concerns?
My guiding principle would be to conduct the business of the Council District office transparently. Outreach into the community, as well as an open door policy, is vital to transparency. Voters know their community. If something cannot be accomplished, explain why. Lastly, the CD7 Council District office has not utilized the Neighborhood Councils for both their insight and expertise. I want to create a board comprised of Neighborhood Council members who can assist in local land use matters and advise the Council Office. Further, I want to create a semi-annual "State of the District" event that would bring all CD7 Neighborhood Council's together for an exchange of ideas, what's working, and what's still broken.
Arthur 'Art' Miner
One-sentence pitch:
I'm an Engineer, business owner and life long resident of Sunland, who like many, is frustrated with the lack of support from our city officials.
Bio
I was born in Sunland, attended Verdugo Hills High School and graduated from CSUN with a bachelor of Science degree in Engineering. I worked as a design Engineer and Engineering manager for 30 years before retiring to open up the Crows Nest Sports Grille, located in Tujunga California. My wife Susan and I have two children both currently in college and live in a house we built in the Riverwood Ranch Community of Sunland.
What is the top problem in District 7 and how would you fix it?
Homeless living on our streets, out of control developers and our failing business community all compete for our top challenges. The various homeless types all need different approaches however letting people live on the streets makes them less likely to accept any real help and encourages that behavior. Eliminating career politicians would solve many of our developer issues. We have the rules in place if our leaders would just follow them. Reducing regulation, taxes and fees would go a long way to helping our business community and provided desperately needed jobs.
If elected, describe how you would approach constituent concerns?
I would fully staff all CD7 district offices and insist on participation in neighborhood councils, land use committees, chamber of commerce, and neighborhood watch meetings.
Mónica Ratliff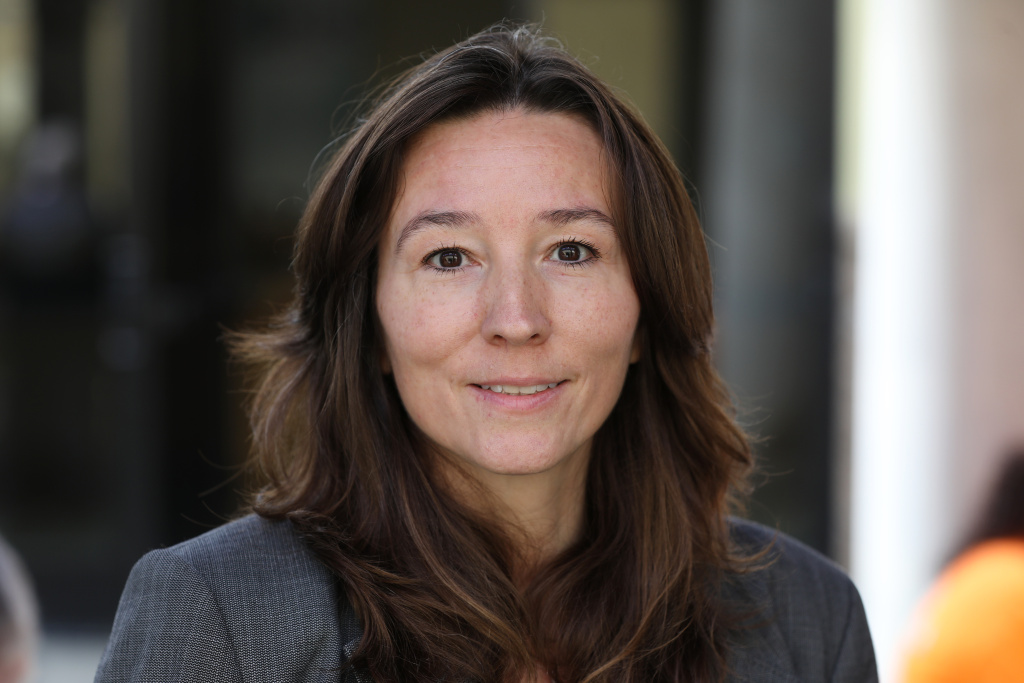 One-sentence pitch:
I ask questions and get answers and get results - I want City Hall to take CD 7's communities' needs and concerns seriously.
Bio
I am a fourteen-year veteran public school teacher who was elected by the voters in CD7 and BD6 to serve on the School Board in 2013. As a School Boardmember, I was a driving force in stopping the District's $1.3 billion i-Pad boondoggle and have been relentless in ensuring that the $13 billion budget is balanced and school-focused. Before becoming a teacher, I served as an attorney in CD 7 helping clients suffering from medical debt and fighting against insurers to get clients medically necessary services.
What is the top problem in District 7 and how would you fix it?
Because each community is different, the top problem is different in each area but there are some similarities across the District: 1) increased funding for public safety services to ensure our homes and communities are protected from fires and crime and speeding on our streets comes to a halt; 2) address the homeless on our streets, in our parks, and in our open spaces; 3) stop development that doesn't fit within the Community Plan and has been running rampant due to City Hall's connections to developers; 4) encourage local economic development that the community wants; 5) ensure support for our local schools; and, in many communities, 6) stop high-speed rail from tearing through the community.
If elected, describe how you would approach constituent concerns?
As a School Boardmember, I have received a lot of praise from BD6 constituents for my responsiveness and my office's responsiveness. My goal is to ensure that we address issues immediately, route issues to the correct problem solver, and use resolutions to address any systemic problems. We also have one person in the office who works to keep track of the results and ensure that follow-up we've been promised for the constituent gets done. I read my own email, give out my number, and meet with constituents in the field. We've surveyed constituents to determine their opinions and I would continue that practice. Besides accessibility, hiring wisely is key to providing great constituent services. I sought to hire staff that is hard-working, professional, compassionate, calm, and strong advocates for constituents. I have been told repeatedly how great are my staff. If elected, I would do all of the above and have a similar process for hiring CD7 deputies so as to ensure that they, too, are hard-working, professional, compassionate, calm, and strong advocates for constituents.
Mark Reed
One-sentence pitch:
As a 60 year resident of CD7, I will represent the people as a neighbor, not a politician.
Bio
I was born and raised in the San Fernando Valley on August 11, 1957. After graduation from El Camino Real High School in 1975, I attended Pierce Jr. College, majoring in Architectural Drafting. I married my childhood sweetheart, Nina on August 19, 1978 and now have three adult children: Son, Mark, Jr., Daughters Tania and Jessica and 9 beautiful grandchildren.
What is the top problem in District 7 and how would you fix it?
The top problem is public safety. To fix it, we must request resources from the Federal Government to hire more police officers and reset priorities in City Council making public safety a number 1 issue throughout the District.
If elected, describe how you would approach constituent concerns?
As a representative of the people, it would be my duty as a City Council member to listen to the needs of the people in the district and effectively advocate for them in City Hall. They deserve only open honest representation and transparency within this office. Their voices must also be heard involving issues in the community
Monica Rodriguez
One-sentence pitch:
I have spent over 20 years serving this community. No other candidate has the experience, commitment, and track record of getting results that I do.
Bio
I'm a lifelong CD7 resident with over 20 years of experience serving our community. I served as an advisor and community liaison to two former Councilmembers and Mayor Richard Riordan. As an executive with the CA Association of Realtors, I helped create a Mortgage Protection Program that kept thousands of families in their homes during the Great Recession. As Vice Chair of the Board of Public Works I improved the delivery of basic city services and fought for our fair share from City Hall.
What is the top problem in District 7 and how would you fix it?
The one concern that I hear residents and small business owners voice consistently is the need for a more responsive, attentive, and effective leadership who will fight for and deliver our fair share of resources. As City Council member, I will make constituent services my number one priority. In my experience, this is the single most important job an elected official can do.
If elected, describe how you would approach constituent concerns?
As I mentioned above, constituent services will be my top priority. Our community has been starved for accessible and responsive leadership. I will approach constituent concerns with an equally experienced staff that knows how to maximize our city resources to deliver results. I will also focus my team on organizing residents to create an increased volume of service requests that will generate prioritization for resource allocation within the city budget. I will continue to be accessible to every neighborhood and corner of this district, maintaining regular office hours to meet with constituents and problem solve.
Constance Saunders
No response received.
Mike Schaefer
One-sentence pitch:
Indict more public officials, draining the swamp.
Bio
Former San Diego City Councilman, City Prosecutor, decades Los Angeles business owner-operator, hotel-apts., speaking out on public LA issues; grad.UCBerkeley, Georgetown Law, advocate for libraries and transit.
What is the top problem in District 7 and how would you fix it?
7 issues are citywide issues; public integrity, housing homeless, slow-down residential area traffic, protect citizens from parking-enforcer bullying; top issue: Cleanse the System.
If elected, describe how you would approach constituent concerns?
Spend weekly time in CD7, citizens must not have to come d'town to get my attention; serve as Neighborhood Council's advocate to whole Council, seek ways to say yes, see that every call/letter come to personal attention.
Karo Torossian
One-sentence pitch:
I will be a strong voice for you at City Hall, not beholden to special interests, making sure CD7 receives its fair share of resources
Bio
I attended Valley public schools from K–12 before going to Los Angeles Valley College and then the University of California Los Angeles, where I earned my bachelor's degree in political science. I completed my master's degree in urban and regional planning at California Polytechnic University, Pomona. My professional experience has been overseeing policy and planning matters affecting land use, the environment, economic development and community revitalization.
What is the top problem in District 7 and how would you fix it?
The main challenge facing CD7 is that its residents have been ignored and taken for granted too long. Reducing homelessness, preserving the environment, improving public safety and increasing smart, community-oriented economic development are issues that need to be addressed immediately. Homelessness is an issue that is not exclusive to CD7, but has impacted CD7 communities disproportionately in the last few years. The passage of Proposition HHH gives us an opportunity to address this problem all across the city. I will fight to make LAPD dedicate more resources that can serve and protect the streets and residents of CD7. I find it unacceptable to have officers on desk duty and doing clerical work that can be done by civilians, which would allow those sworn officers to patrol our streets. I also want to add more fire companies in the district and build a new station in Sylmar to serve the area.
If elected, describe how you would approach constituent concerns?
As a former neighborhood council member, I understand the important role neighborhoods groups play in improving our community. I've been very active in local groups and believe they are the bridge between City Hall and the neighborhood, and that council members should rely on their local Neighborhood Councils/Watches, etc to be the eyes and ears of the communities they serve. I know that some CD7 communities felt abandoned by city representatives, but that would never happen with me. I pledge to always work hand in hand with every neighborhood in CD7, and that I will always have an open door to listen to their concerns.