This year has been tough: A brutal presidential election, a series of tragedies at home and overseas, and the loss of a number of beloved celebrities, political figures and entertainers that seems to stretch beyond any in recent years.
As 2016 comes to a close, we're looking ahead to the new year, asking notable Southern Californians about their hopes for 2017. 
We also want to hear from you. What are your hopes for the new year? Let us know in the comments below or on Twitter using the hashtag #2017Wishes.
2017 Wishes
Hernan Vera, Principal at L.A.'s Bird Marella law firm, member of the L.A. County Sheriff's Department's Civilian Oversight Commission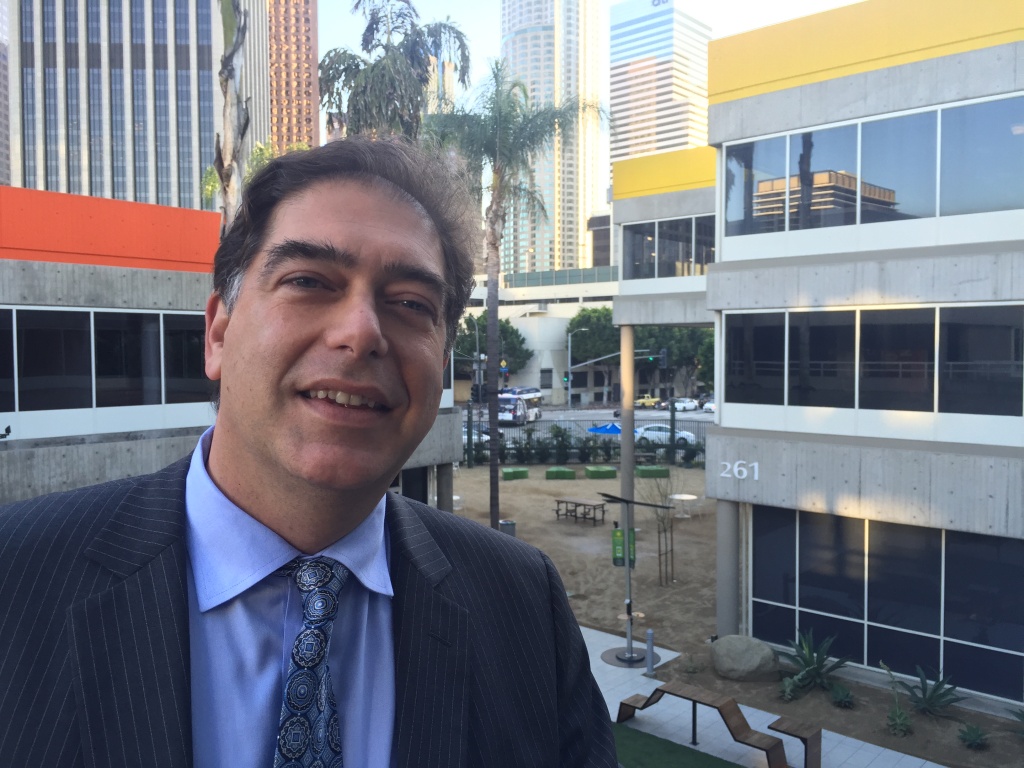 My greatest hope is that we can take the momentum that has been generated by community groups nationally to put a spotlight on issues of excessive force, and turn it into a force for good by having it generate more energy for change.

The flip side, or the fear, is that those national conversations can turn to frustration if change doesn't happen quickly enough. Or can turn to anger and frustration if directed at a commission like ours that will need time to make change.

So we want to turn that national conversation into an L.A.-specific conversation about what we need to do.

The public is watching carefully on how [Sheriff Jim McDonnell] reacts to the community's demands for change.

Both California and L.A. can lead the way by continuing to experiment with solutions that can bridge that gap between the rich and the poor. We have the right ideas to make our communities thrive.
Dr. Chris Thacker, Curator of Fish, Natural History Museum of Los Angeles County
I hope for Los Angeles in 2017 we all gain a greater appreciation for how amazing the nature in this city is. I think it's good for people to remember the things that are lasting and real around us and a big part of that is nature.

When you are walking around or living your life or looking around, find yourself a street tree. And look up in there and see what's living there. Look for the insects, look for the birds, look down at the soil around that tree. Look for earthworms or snails or slugs. And just appreciate that all of these little lives are going on with ours right around us every day.

By sort of appreciating them and understanding them and learning about them, we enrich our own lives.

Remember the long view of nature and our planet and our city and be encouraged.
Besides curating the Natural History Museum's fish collection, Thacker hosts a YouTube series called The Curiosity Show. ​
Denise Grande, director of arts education, Los Angeles County Arts Commission
If you ask me about my hopes for 2017, my immediate response is to think of 2016 and how it was such a year of synergy for arts education. There was the movement happening at the federal level, changes happening at the state level that's really setting us up to really push forward.

And that also make me think that 2017 is the 15th anniversary of Arts for All, which is the county-wide arts education initiative. So 2017's this year of celebrating everything that's been done to this point and then laying some really strong groundwork so that we can not take another 15 years to get to full scale with every child in every classroom, getting daily instruction in the arts.

My work life is so connected to my life purpose that it's hard for me to separate the personal and professional. And the fact that I have my own children in LAUSD public schools, I'm consistently reminded of the importance that all kids have the access to the arts. Teachers most often value the arts for the role that they play in community building and cultural understanding classrooms. That's probably a skill that our young people can really use right now in 2017 and beyond.  

To any child out there who is looking to be more involved in the arts in 2017, I would say if you're interested and fascinated by any aspect of the arts – there is great arts happening in your community and to search it out and find it. And it's happening in your school district somewhere. But to that child I would also say, if you have a younger brother or sister, keep an eye out because that younger brother and sister shouldn't have to go searching for it. In another five, six, seven years, we're gonna get there and they won't have to search for it. It'll just be part of how we think about educating our youth. 
Sheila Thomas, director of the Watts Labor Community Action Committee's Family Source Center
I'm hoping that more resources for individuals who are extremely low income are made available, that housing stock is made available for those who are low income, that there's more tolerance and cooperation with folks of different ethnicities. I'm hoping that our agency as a whole will have more partnerships, that we'll be able to have access to more resources to help individuals that are less fortunate. 

Individuals who walk through our doors are hopeless. Life has really been a source of lots of struggles, lots of obstacles. You would be surprised the neighborhoods where people are sleeping outside. They're in my neighborhood, they're in your neighborhood. You might not see them but they're there. A lot of the clients feel like they are the forgotten few, that they don't matter, that their voices are silenced and they've lost power. And my hope for them and for that population is restored [hope], because when you have hope it gives you strength. Because that is one of the building blocks to help get from one level to the next.

I would love to see healthier eateries [in Watts]. I would love to see better grocery stores. I would love to see the streets cleaned a little more often. I would love to see more businesses come in and take ownership of the community.

I'm interested to see where we go from here with this new president. Again, hope. I'm hoping that this new administration that's coming in will take into consideration that there are folks that make very low wages, don't have a lot of opportunities and re struggling to make ends meet. Because all lives matter. 
Tamika Butler, executive director of the Los Angeles County Bike Coalition
I'm really excited about 2017 and starting to make the promise of Measure M a reality.

With the election and how resoundingly Measure M passed, I think we started to see the beginning of the cultural change. It's folks in L.A. saying 'we're ready for this, it's not all about driving everywhere, it's about what's happening to the rail, what's happening with bus, what's happening with bike lanes.'

And I think tying that into other things we've been working on like Vision Zero, and really getting down to the nitty gritty of making L.A. a safe and fun place for everyone to walk and bike.

Vision Zero is a policy that is sweeping the United States, and it's basically the idea that all the serious traffic injuries and fatalities should get down to zero – it's preventable.

And so we are a Vision Zero city here in L.A. since 2015, and next year they're going to be releasing the city's strategic action plan on Vision Zero. So it's our hope at the Bike Coalition to be one of the organizations on the front line, really working with the city, but also holding the city accountable to make sure it happens.

We've gotten a lot of policies in place, and going into my third year I'm looking forward to the experience of really starting to get the work done.

Hopefully I'll also get to be on my bike a little bit more. You see a community so much differently when you're on your bike, or when you're walking - when you actually get to slow down and you're not just driving by. I want to be able to see the impact of our work on two wheels.
Adrian Martinez, staff attorney for the environmental group Earthjustice
I've been working on air quality for more than a decade. It's a really important issue for L.A. because we consistently have among the worst air quality in the nation. 2016 was a really tough year for air quality. We had one of the smoggiest summers we've seen in the last four years. 

It's tough on the federal level. We're going to be facing a big uphill battle on the federal level, fighting back against roll backs to clean air laws other important protections that protect our lungs from toxic and harmful pollution. 

On the local level and state level, there's going to be immense opportunities. There's a lot of energy and engagement from people. I don't think we can underestimate how the November election impacted Southern Californians. I've gotten an incredible outpouring of questions from folks about how to get involved. There's going to be a strong civic engagement that I hope the progressive movement can capitalize on to push policies to clean up the air.

I'm an optimistic person, I went through the last Bush administration. Some people are saying this is going to be worse for the environment. But I think we can get a lot accomplished in L.A., and California, because when we wake up four years from now, hopefully we've made progress and can export that to the rest of the nation.
Noramay Cadena, co-founder and managing director of Make in LA and co-founder of the Latinas in STEM Foundation
I think there's a big opportunity for entrepreneurship and innovation in 2017, and entrepreneurship as a way to solve underserved problems and to create the kind of work culture we all want to see – and innovation in the way to seek to understand perspectives that differ from our own. Of course, this in light of the canyon of apprehension that the election brought on.

I think there are a lot of programs that are enabling entrepreneurship in underserved communities which are creating bridges which are allowing people to innovate and also create companies while they are working. So they create low-risk environments where people can validate ideas with very low risk before they go all-in and quit their jobs and pursue entrepreneurship full-time. I think that's the easiest way to on-board entrepreneurs into running their own companies.

There are a lot of people who are in a work environment that is unfavorable and is not creating opportunities for growth. To be able to offer them the opportunity to create their own work culture and to take an idea they've maybe been thinking about for a long time and to start working on it is a huge opportunity for our community in Southern California. It's diverse, the exposure to the amount of problems is huge, and underrepresented communities exploiting their own unrepresented problems is just a huge opportunity in the market.

Opportunity and tolerance would be my two biggest hopes for my daughter; she was exposed to big opportunities, and I want her to be able to leverage them in a world that is tolerant and open to providing those opportunities for her to leverage.

I think in terms of technology, 2017 will be a big year for virtual reality and health tech. I think we'll also see a rise in public benefit corporations and social enterprises that are able to take a public need and fulfill a need while also creating a viable business plan. I think those areas are very exciting in the coming year.
This story has been updated.