This weekend boils down to one word: nerds. And that's coming from us, a bunch of nerds who love our fellow nerds. Whether you're a political wonk, a fanatical feline fan, a Potterhead or an aficionado of Broadway musicals, you'll have a chance to be with your own kind.
---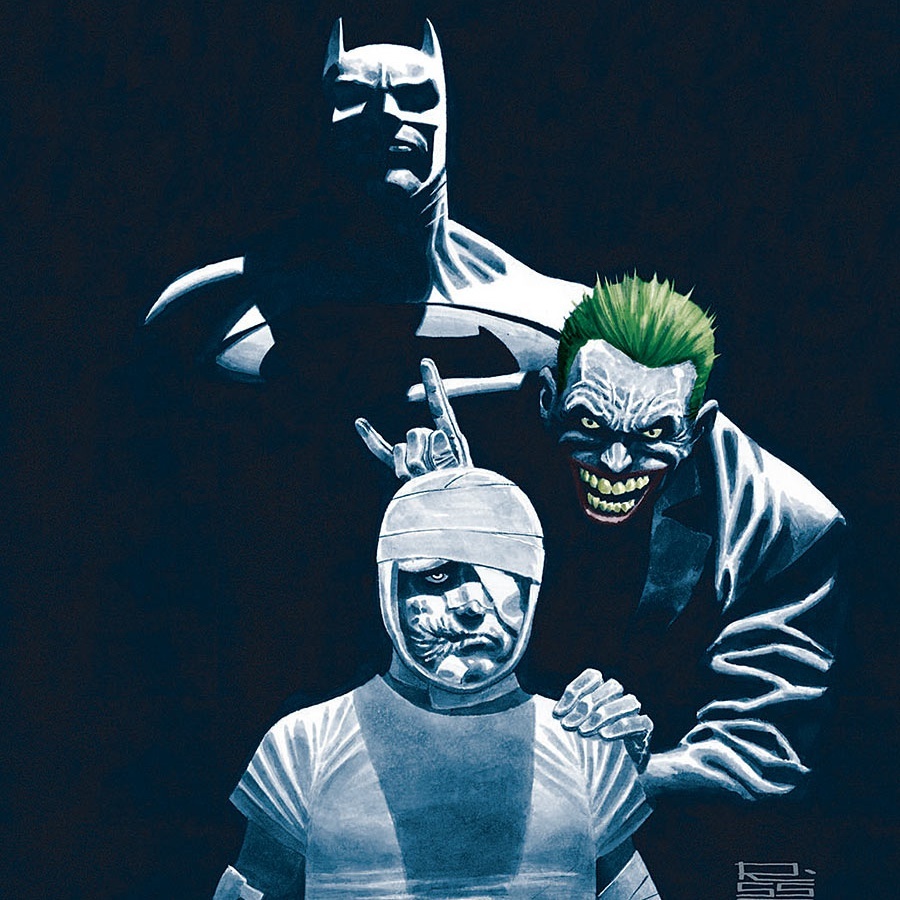 Paul Dini is the legendary writer who was behind the award-winning "Batman: The Animated Series." But this time he shares how the Caped Crusader's story kept him strong during his own recovery after being attacked and beaten. Show up to meet him (Batman attire optional) and snag a signed copy of his graphic novel, "Dark Night: A True Batman Story." Pro tip: You might want to get there a bit early — you aren't the only Batman fan in L.A. We also anticipate plenty of "Batman v Superman" discussions breaking out. 
When: Friday June 24, 7-8 p.m. 
Where: Vroman's Bookstore, Pasadena | MAP
Price: Free, book signing with purchase of graphic novel | Purchase novel 
---
Sing to the Sound of Music! Because what's better than watching your favorite film with fellow fans and discovering that you aren't the only one that knows the score and lyrics by heart? Pack your picnic and sit at the Bowl while you relive the ups and downs of the Von Trapp children in the hills of Austria.
When: Friday June 24, 6:30 p.m. preshow, 8 p.m. film
Where: The Hollywood Bowl | MAP 
Prices vary | Get tickets 
---
https://twitter.com/showthatshall/status/732394262722052098
It's Harry Potter night at the Last Bookstore. All wizards and muggles are welcome for a night of magical improv comedy by the group The Show That Shall Not Be Named and music by Blackhaven — complete with butterbeer and a costume contest.
When: Saturday June 25, 7:30 p.m.
Where: The Last Bookstore | MAP
Price: Free | RSVP on Facebook
---
California's tallest open-air observation deck atop L.A.'s iconic U.S. Bank is celebrating its grand opening with a block party bash and 1,000-foot-high SkySlide. There will be live music from both Far East Movement and Snoop Dogg, food trucks and a beer garden. While the block party is free, tickets to go on the observation deck start at $19. 
When: Saturday June 25, 10 a.m.-11 p.m.
Where: Skyspace Los Angeles | MAP 
Price: Free
---
https://twitter.com/NHMLA/status/745060228861853696
From coyotes that cut through Sunset Boulevard to mountain lion P-22 that explores Griffith Park, this fest celebrates all the wildlife that are our neighbors. Kids will be able to watch a snake feeding, learn about taxidermy and make nature-themed T-shirts. Adults, feel free to join in — why should the kids have all the fun? 
When: Saturday June 25-Sunday June 26
Where: The Natural History Museum, Exposition Park | MAP
Price: Tickets are $12 | Get tickets
---
https://twitter.com/Politicon/status/746048385694588928
Do elections make your insides warm? Are you a self-proclaimed political pundit? Forget comic books and cats — Politicon is the convention for you. Hear politicians like Gov. Sarah Palin, Sen. Barbara Boxer and Libertarian presidential candidate Gov. Gary Johnson. Attend sessions with titles like, "Is Trump a psychopath?" and "How we'll get to Mars," featuring Bill Nye (the Science Guy). Put on some red, white and blue — this celebration of democracy is waiting for you.
When: Saturday June 25-Sunday June 26 | Event Schedule
Where: Pasadena Convention Center | MAP
Price: Tickets start at $15 | Get Tickets
---
https://twitter.com/PudgeTheKitten/status/745817485572612096
Celebrate all things cat with this twofer. First, CatConLA is where cat lovers of all kinds can join together and bond over toys and treats for kitty, but also really fashionable clothing, posters and more for themselves. These are not crazy cat ladies — the crowd is most definitely of the cool cat crowd. In conjunction with that is CatVideoFest, presented nearby, where you can watch some of the internet's best cat videos with some cat stars. Pro tip: Ticket to one event does not grant you access to the other. Choose one, but it'll be a tough decision. 
When: Saturday June 25, 10 a.m.-5 p.m. and Sunday June 26, 10 a.m.-4 p.m. 
Where: The Reef, DTLA | MAP
CatConLA: $25 adults/$15 kids for one day ($40/$25 for the whole weekend) | Get tickets
CatVideoFest: $20 | Get tickets
---
(Note: Due to poor air quality, 626 Golden Streets has been postponed. Metro said a new date will be announced soon.)
https://twitter.com/metrolosangeles/status/746194932939919360
Walk, bike, run or skip through the streets of the 626 as more than 17 miles of pavement are cleared of cars. The route ventures from Pasadena to Azusa, and there are several activity hubs along the way. You can even find a group to journey with through feeder rides organized by third-party groups. Check out different points of interest along the way and enjoy the open streets. 
When: Postponed due to poor air quality
Where: 17 miles of open streets | MAP
Price: Free | Donations Welcome
This story has been updated.
---
What'd we miss? Let us know on Twitter
@kellie_gal
,
@LeoHasACat
or
@lizmoonyoz
.