Public access to a section of Malibu beach that has been difficult to get to for the past two decades was made a little easier Tuesday. The state opened a stairway that will allow people to descend a steep, 30-foot bluff to the sand and surf below.
"Today was the grand opening of a beautifully built stairway on Malibu Road that will provide public access to Malibu Colony Beach, which is immediately up-coast of Malibu Lagoon State Park," said Joan Cardellino, South Coast regional manager of the California State Coastal Conservancy.
The stairway is located at 24038 Malibu Road, a half-mile west of Webb Way. Cardellino said there are 3-4 parking spots at the stairway, as well as street parking. No barbecuing is allowed on the beach and no restroom facilities are available.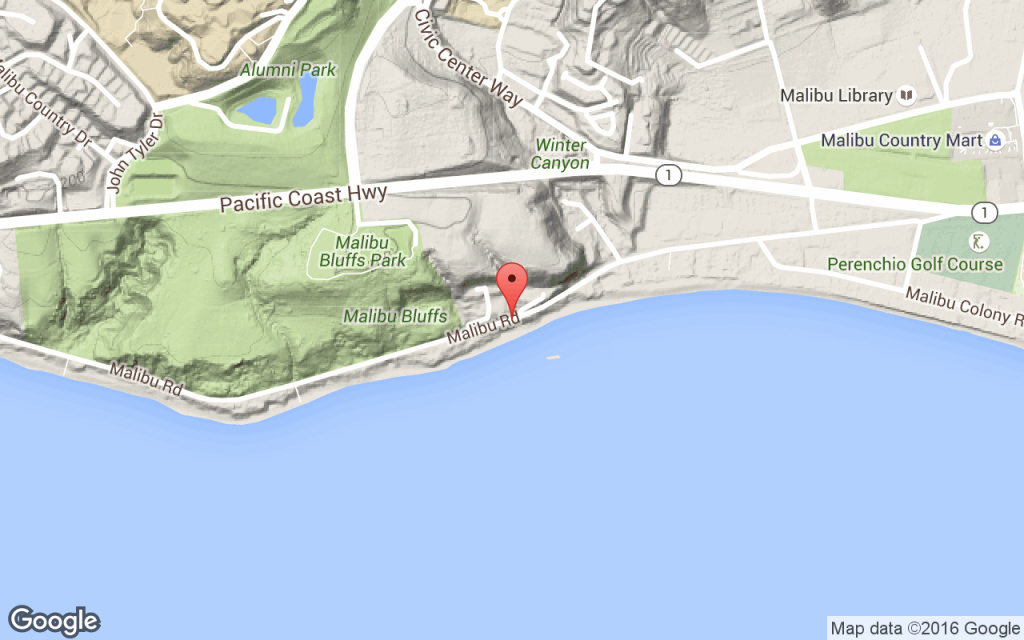 Enjoying the section of beach is "pretty much for a short day," Cardellino said. "You can take a nice walk down the beach at low tide. It does get inundated at high tide, so it's good to check the tide charts. There are tide pools there. … I don't typically see people swimming there. It's pretty much surfers and walkers."
Construction of the stairway started in late March and just finished on Monday.
"We've been working on this project for over 20 years," Cardellino said. "It took a long time … because there were some lawsuits around opening it, and we had to adjudicate the legal ownership of the property.… Before this, the surfers were still accessing the break but they had to scramble down these large boulders — the riprap supporting the road. So that's all been nicely dealt with and it's just a whole lot easier."
Public access to much of California's coastline was mandated by the California Coastal Conservation Initiative, approved by voters in 1972. The initiative also led to the establishment of the California Coastal Commission, the agency empowered with regulating use and development of coastal lands.
"Getting public access along the Malibu coast has been a huge struggle," Cardellino said. "It was actually one of the reasons that the Coastal Act was so widely supported by the California population back in 1972, when the measure was on the ballot. Both the Sonoma coast and the Malibu coast were getting developed and getting walled off to the public and people were very concerned about that. So Malibu was kind of ground [zero] for the battle to open public accessways. We've been working on it over all these years, since 1976, gradually getting more and more accessways opened [along all of the California coast]."
The grand opening ceremony on Tuesday was organized by the Mountain Resources Conservation Authority, the Santa Monica Mountains Conservancy, the California State Coastal Conservancy and the Coastal Commission, which were involved in the project. Officials from those agencies and a few local residents, about 40 people in all, attended the event, Cardellino said.
"It's a good place to go if you're in the area," she said. "Stop by. Just check it out. Have some lunch there. Sit on the stairs. Enjoy the view. Take a walk on the beach. Any of those things."