Decades in the making, the 67-mile Backbone Trail in the Santa Monica Mountains officially opens to visitors Saturday.
The trail stretches from Pacific Palisades to Malibu through chaparral and oak-studded woodlands in the Santa Monica Mountains National Recreation Area. It is open to hikers, mountain-bikers and horseback riders. 
There is a catch, though: For most visitors, it will be nearly impossible to do the Backbone straight through due to a lack of campground availability.
"Right now the trail is not set up for through-hiking," said Kate Kuykendall with the National Parks Service, which administers the national recreation area. She said the longest stretch of the Backbone without a campsite is roughly 18 miles.  
"There are some really intense ultra-marathon folks who can do it, but for normal folks like us, we do have some campgrounds that are near the trail, but not enough right now for through-hiking," she said.
Unlike some national parks, the Backbone does not have official shuttles to take hikers from the trail to a campsite, said Howard Cohen, president of the Santa Monica Mountains Trails Council. He advised prospective through-hikers to pay close attention to logistics ahead of time.
"When we do it with the Santa Monica Trails Council, we provide transportation between sections," he said.
Those pre-arranged shuttles pick up hikers and bring them to another campsite if one isn't available on the trail.
Kuykendall said the National Park Service hopes to establish a network of small back-country campsites as part of the management plan for the trail, but she didn't know when they might be ready for public use.
While the trail has been open in sections since the 1970s, Saturday will mark the first time hikers can go from Will Rogers Historic State Park to Point Mugu without trespassing on private lands.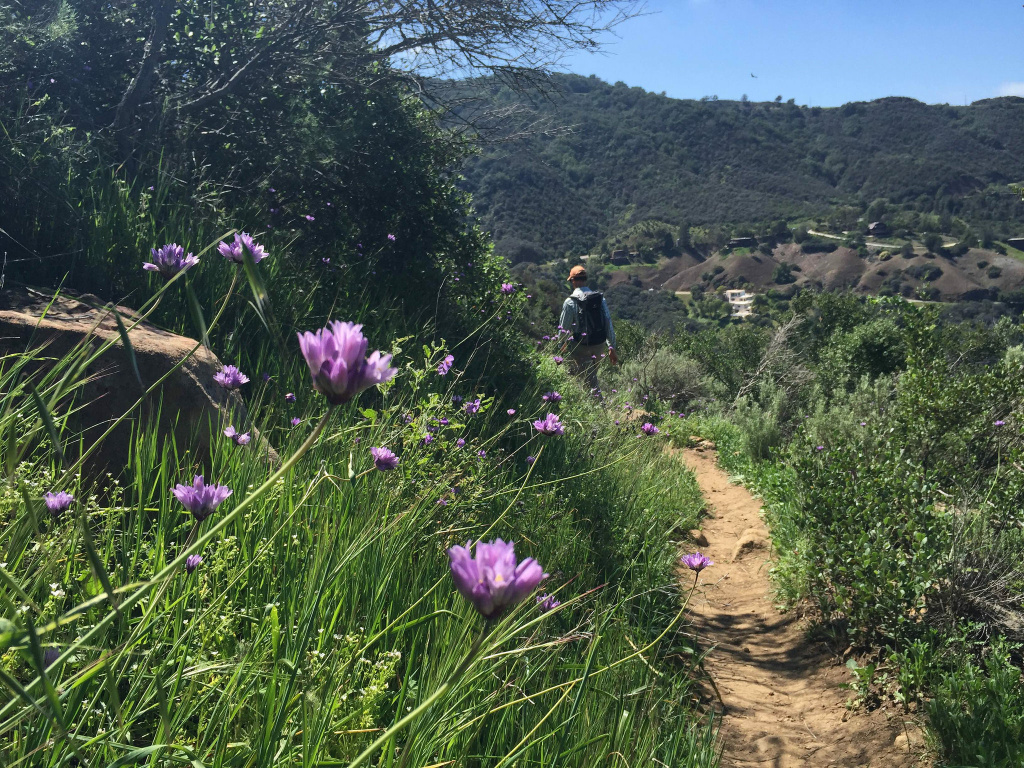 Local and federal agencies have spent decades trying to acquire all of the necessary land to make a continuous, uninterrupted trail. Until recently, only three gaps remained, including a 40 acre plot of land owned by former California governor Arnold Schwarzenegger and fitness expert Betty Weider. While officials were attempting to purchase the land from the celebrity owners, the two decided to donate it in honor of the National Park Service's centennial.
"We're all excited about it because we've been working on it for many years," said  Cohen. The Santa Monica Mountains Trails Council, which he heads, has been working since 1972 with federal officials and other groups to complete the trail.
"We collected literally thousands of volunteers over the years in order to work on the Backbone," he said.
To celebrate the trail's opening this weekend, Cohen said he plans to run all 67 miles of the Backbone trail from end to end -- a trip he anticipates will take over 16 hours.
"Don't get me wrong, it's not all running," he says, "There's a lot of walking involved."
On Friday, the National Park Service and U.S. Department of the Interior designated the Backbone Trail as one of the country's official National Recreation Trails.