Another week down. And another weekend to relish as perfect temps persist. (Can you believe spring just began?) This time around, we're checking out an art exhibit dedicated to Sriracha and Tapatio, eating too much seafood in downtown Los Angeles and stretching the stresses away with free outdoor yoga in Century City. 
Here's everything you need to know: 
---
1. AN ART EXHIBIT ABOUT HOT SAUCE 

(Photo: Ching Ching Cheng/ LA Heat)
Sriracha and Tapatio are duking it out in "LA Heat: Taste Changing Condiments," an art show on display at the at the Chinese American Museum. The exhibit explores the impact of hot sauce in L.A. and includes a curated selection of fiery pieces. "[Sriracha and Tapatio] really represent L.A. as a cultural and artistic innovator," says co-creator Steven W. Wong. "Those two are some I personally love and use all the time." 
When: 10 a.m. to 3 p.m. Friday through Sunday 
Where: Chinese American Museum | MAP
Price: $3 for adults; $2 for seniors and students with ID
---
2. EAT LOTS OF DELICIOUS SEAFOOD
(Los Angeles Seafood Festival's Facebook photo)
Seafood lovers: Mark your calendars for one of the largest fish festivals in Los Angeles. Enjoy a variety of full-cooked lobsters, clam chowder, shrimp and calamari made to perfection. Participate in culinary games, listen to live music and enjoy a day of crafts. Brace your appetite. 
When: 10 a.m. Sunday
Where: Placita Olvera | MAP
Price: Free
---
3. SEE THE WIENERMOBILE — AND SUPPORT A GOOD CAUSE
Make-A-Wish is headed to Santa Anita Park this weekend for a day filled with tons of trucks. Children of all ages can explore fire trucks, police vehicles, ambulances — and yes, the Oscar Mayer Wienermobile. Let the little ones play while filling your Instagram with cute pics amongst the San Gabriel Mountains. 
When: 9 a.m. to 4 p.m. Saturday 
Where: Santa Anita Park | MAP
Price: $15
---
4. FREE SNEAK PREVIEW: "FINDING VIVIAN MAIER"
Watch the trailer of "Finding Vivian Maier"
This intriguing documentary shuttles from New York to France to Chicago as it traces the life story of the late Vivian Maier, a career nanny whose previously unknown cache of 100,000 photographs has earned her a posthumous reputation as one of America's most accomplished and insightful street photographers. Make your way to Cinefamily on Saturday for a free viewing of this worthwhile flick. 
When: 5 p.m. Saturday 
Where: The Cinefamily | MAP
Price: Free | Preregistration required here 
---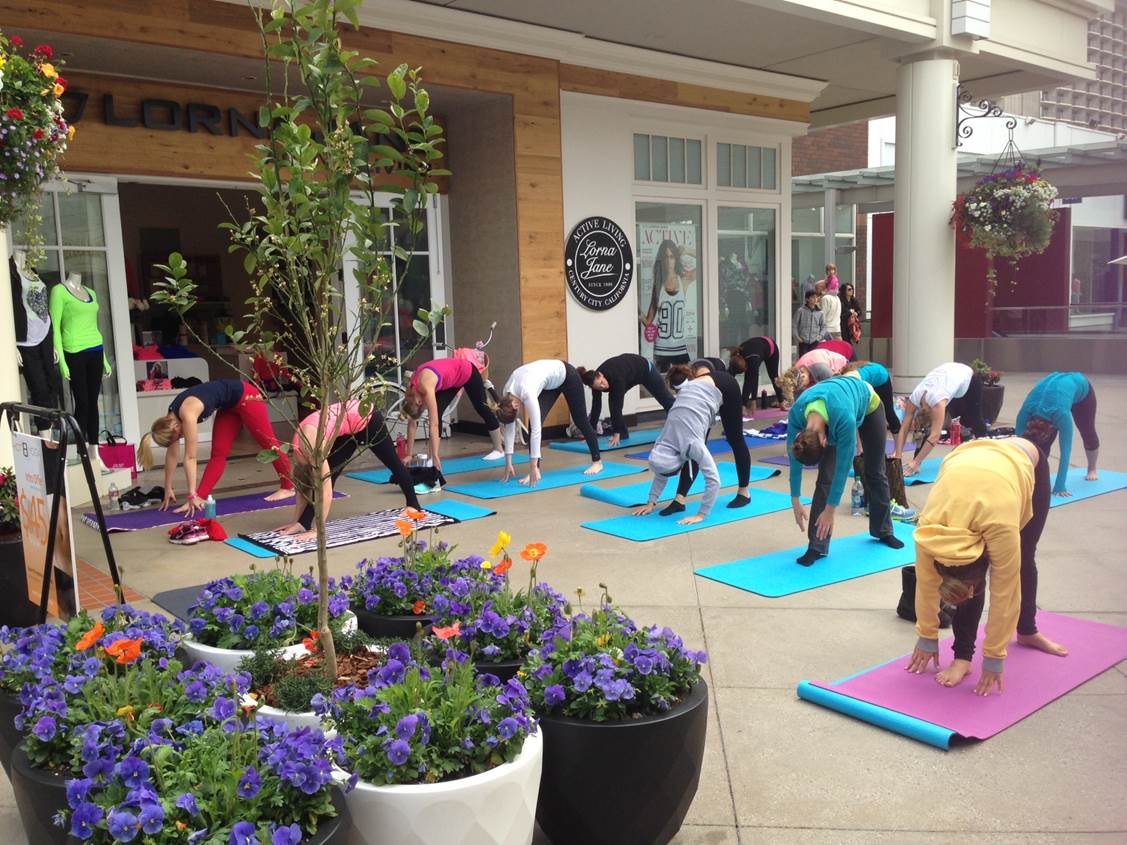 Did someone say free outdoor yoga? Enjoy the sunny weather and stretch away the stresses of the week with a relaxing vinyasa yoga session led by Golden Moeras at Lorna Jane Century City. Bust out your yoga mat and seize your Sunday with an hour of much-needed you time.  
When: 10 a.m. Sunday
Where: Lorna Jane Westfield Century City| MAP
Price: Free 
---
6. A PICTURE PERFECT MOMENT WITH INTERACTIVE ART
(Photo: Bowers Museum)
Literally "Step Into Art" at Orange County's Bowers Museum Kidseum this weekend. Get ready for a picture perfect moment with colorful cutouts and parodies of famous paintings. Travel back in time to the early 1900s and enjoy a faux campfire meal at John Singer Sargent's Camp. Love folk art? Check out Clementine Hunter's illustrative piece, "Big Chicken." 
When: 10 a.m. to 4 p.m. Friday through Sunday | Exhibit runs through Sept. 21
Where: Bowers Museum | MAP
Price: Between $13.50 and $16.50 | Purchase tickets here
---
7. WEEKEND SPLURGE: 50 SHADES, THE MUSICAL 
You've read the book. Not it's time to grab the ladies (and men, according to that YouTube video) for a sexy and hilarious night on the town. Folks on Facebook seem to love the musical, too. 
When: 8 p.m. Friday; 5 and 9 p.m. Saturday and Sunday
Where: Kirk Douglas Theatre | MAP 
Price: $35-$125 | Purchase tickets here
---
What'd we miss? Let us know on Facebook, tweet us @KPCC or post a comment below.
---