EVENTS
Pulling back the blue curtain: When should we have access to police records?
Thursday, July 16, 2015, 7:00pm - 8:30pm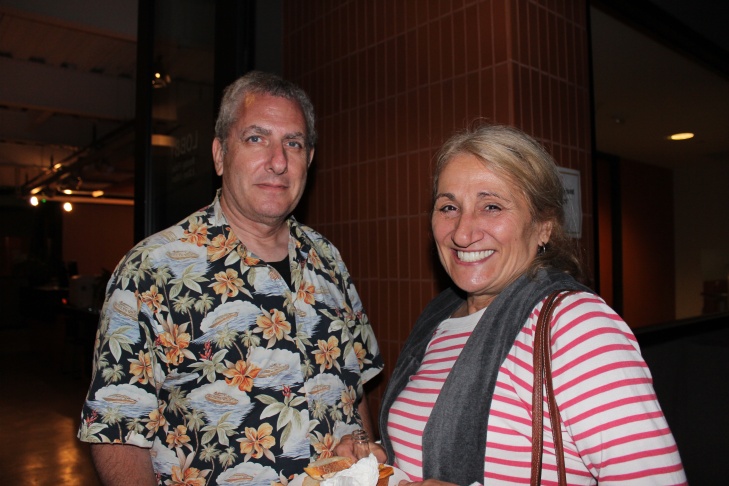 Gardena. Ferguson. Baltimore. Controversial officer-involved shootings in these cities have drawn massive media attention to the tension between the public's need for police accountability and its desire for its own privacy. Access to public records – especially those of law enforcement – is increasingly a source of confusion and conflict between citizens and government agencies.
In California, laws that govern the public's access to government information are applied differently to police departments — and they can vary widely from city to city. Many police documents — including body cam and dashboard video — have been kept from public view.
That, say police, is to protect their officers as well as citizens, who are often at their lowest points when they're recorded by the department's cameras.
Still, the ramp-up in technology such as police body cameras, as well as increased public pressure and access unleashed by the Internet, are changing things.  
"When it comes to police investigative records, they are 100 percent exempt from disclosure under the California Public Records Act. But the police have the discretion, if they wish, to release them. So why not in some of these cases release these videos, at the discretion of the department, where the public's need to know is compelling? Then the public will have a chance to see what really goes on," said Peter Scheer, executive director of the First Amendment Coalition.
Scheer was part of a panel at KPCC's Crawford Family Forum in Pasadena that was moderated by crime and public safety correspondent Frank Stoltze. The panel explored privacy, transparency and access to police records Thursday night.
They were joined by Jack Leonard, Mildred K. O'Linn, Peter Scheer, Jeff Steck, Neal Tyler, and Rochelle L. Wilcox, who discussed the state of access to police records in California and provided guidance on what is public, what isn't and how to get the information you need.
Highlights: 4 things to know about public access to police records
Watch the video above for more.
1. Officers worry about their privacy
"I've just begun to understand what I see, and I'm an expert in the field," said Jeff Steck, president of the Association of Los Angeles Deputy Sheriffs (ALADS), on police body cams. "I'm very pro-transparency, but why stop there? It will become a television show."
Steck said most police departments are not against releasing videos but want their release to be within reason. "I think [releasing] videos will have to be taken on a case-by-case basis," he said,  "and it will be complicated. I think there should be a reasonable approach to cameras. I saw an officer get murdered on camera. If that happens to me, I don't want my death on TV."
"We need some rules, we need direction. What is good cause for release, etc. Similar to other judicial processes in case for personnel records, I think we need a process for videos," said Mildred O'Linn, a partner with Manning & Kass, Ellrod, Ramirez, Trester LLP..
"My officers do not deserve to be hung, judged in the media, and endangered without full information," O'Linn said.
"You'll be able to track me down," Steck added. "There are people who want to do us harm. We lost two deputies who were killed at their homes. We are concerned for our safety. When we're on duty, we're aware of the risk, but we don't to take this home to our families."
2. The public wants to know whether police are being disciplined for bad behavior
"Police disciplinary records are the hardest to obtain," said Jack Leonard, who covers courts and police at Los Angeles Times.
"We give police officers a lot of power. We invest in them the responsibility and ability to investigate serious crimes, and also we give them the legal right to use deadly and other types of force," said Leonard. "Yet, when individual officers are found to have misused that right, we don't get to find out who the officers are, those who the department has decided has used excessive force. There's no accountability."
Rochelle L. Wilcox, partner and vice chair of Appellate Litigation Practice with Davis, Wright, Tremaine LLP, agreed with Leonard's concerns.
"A parent can never know if an officer was disciplined for beating up their child. And that's a problem," she said. "The public is entitled to evaluate that information and statutes prohibit that, and our position is that it needs to be changed. With allegations that have substance to them, there's no reason why the public shouldn't be able to get that to make sure the police department is doing its job."
3. The public needs information to have confidence in police
Wilcox said law enforcement's unique role warrants even more access to records than other public officials.
"The police are public employees who have a very unique kind of protection. They perform one of the most important roles in society, and yet the transparency that the government has agreed is good, doesn't apply to them. So while we can get public misconduct information about teachers, we can't get any information about the people who have the ability to do harm," she said.
"I think the challenging thing is if there's been misconduct, the public wants to know what's happening to law enforcement officers who are engaging in bad behavior," said Stoltze. "I think the question is confidence in law enforcement. The Sheriff's Department may be taking care of bad cops and firing them, but we don't know that."
"There's no reason the public shouldn't have access to information that makes sure the police are doing their job," said Wilcox.
"Sexual misconduct, discipline for lying, we have no idea how departments actually deal with that because it is all secret," said Leonard. "We're not blaming the departments for not disclosing that because it's a problem with the law, but that's what we're here to discuss. There's a serious problem with California law and how the public is able to vet and hold accountable its police departments. "How are voters meant to judge if they're not able to see that?"
4. The law is far behind technology
"We're in a world now where information is readily available all the time and people are armed with information," said Stoltze.
Responding to an audience member who pointed out that the law is far behind technology, Neal Tyler from L.A. County Sheriff's Department said their new website will provide some aggregate data on use of force incident.
"The L.A. Sheriff is viewing access to police records as a way to build public trust. We're moving towards transparency. More access. Real access. It's a good faith effort, to properly balance public safety against all the factors of democracy," said Tyler.
"With the speed that technology creates new issues, the legislative process will probably not be the solution," said Scheer. We could have a commission of police who could focus on establishing best practices for police across the state.
"Data has the potential to be gathered, stored, and misused. So far as we know, they're abusing it every day or they're abiding by the strictest standards-- but we just don't know."
This event was co-presented by the First Amendment Coalition and KPCC.
Panel
Moderator: Frank Stoltze: KPCC correspondent covering criminal justice and public safety
Jack Leonard: Editor for courts and police at Los Angeles Times
Mildred K. O'Linn: Partner with Manning & Kass, Ellrod, Ramirez, Trester LLP; section leader for Electronic Control Weapons matters within the Governmental Entity Liability Team.
Peter Scheer: Executive Director of the First Amendment Coalition
Jeff Steck: President of the Association of Los Angeles Deputy Sheriffs (ALADS)
Neal Tyler: Executive Officer of the Los Angeles County Sheriff's Department
Rochelle L. Wilcox: Partner and Vice Chair of Appellate Litigation Practice with Davis, Wright, Tremaine LLP
We teamed up with Muck Rack in advance of this event to host a Twitter chat with journalists about accessing public records. Here's what they had to share. 
---
---