EVENTS
KPCC presents 'The Dinner Party Download LIVE'
Friday, June 20, 2014, 8:00pm - 9:30pm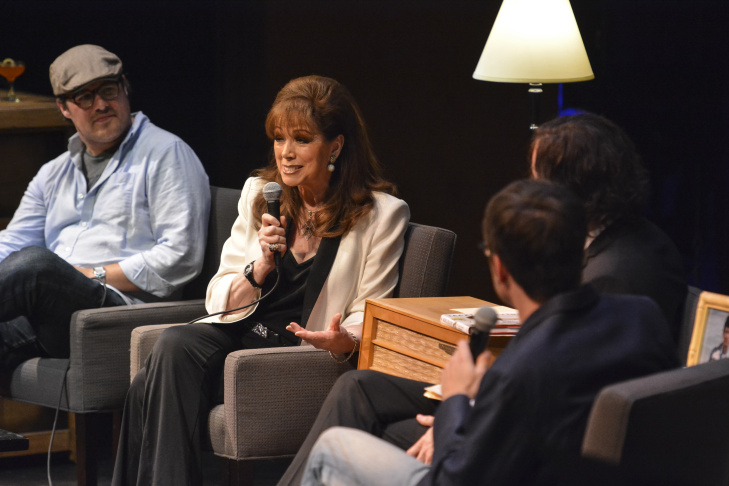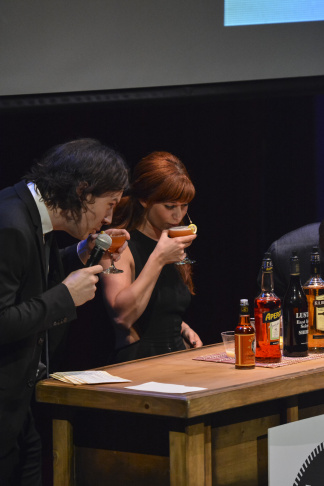 **This event is now sold out**
The Dinner Party Download (Fridays at 7pm on 89.3 KPCC) is a fast and funny hour of culture, food, and conversation designed to help you "win" your weekend dinner parties.  And on Friday June 20th, you can be among the lucky few to witness it LIVE. 
KPCC is hosting a special live show taping of The Dinner Party Download…featuring everything you need to win your weekend: smart conversations, big laughs, etiquette advice - oh yes, and a cash bar in the lobby. Join hosts Brendan Francis Newnam and Rico Gagliano, along with Golden Globe-winning actor Elisabeth Moss ("Mad Men," this summer's The One I Love), mega-bestselling author Jackie Collins, and other special guests for an hour you won't forget.
**UPDATE: Due to a major change in the shooting schedule for "Mad Men," Elisabeth Moss will no longer be able to join us.  (We're sad too! We only just learned about it.) But not to worry! We've got an appearance from her cast mate Rich Sommer. Plus breakout comedian Moshe Kasher is joining us. And, of course, the magnificent Jackie Collins, along with a few other surprise additions you don't want to miss.
 BTW - the first of these DPD live shows was held in November and sold out in just a few days – be sure to get your tickets ASAP!
@dinnerpartydnld
@KPCC
@grlldcheesetruk
#DPDlive
*Lobby opens - 7:00pm
Program begins - 8:00pm
*Alcoholic beverages will be sold in the lobby at this event. Please bring a valid photo I.D. if you wish to partake.
* Food will be provided by the Grilled Cheese Truck before and after the event!
Photos:  Brendan Francis Newnam and Rico Gagliano/Angela Kim, Elizabeth Moss/Riker Brothers, Jackie Collins 
This program is made possible in part by the generous title sponsorship of SQUARESPACE

---
---