EVENTS
An AirTalk Event - What's the homeschool difference?
Wednesday, February 9, 2011, 1:00pm - 2:00pm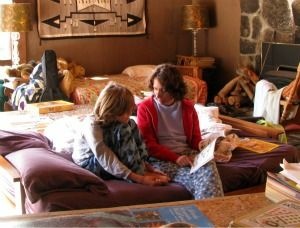 With all the news about budget cuts, drop out rates and school violence, a growing number of parents are looking for alternatives to traditional public education. Many of them are choosing to teach their kids at home. Homeschoolers only represent about 3% of K-12 students. But that's two million kids –and their numbers are rising. To the uninitiated, the idea of home-based education might sound daunting. But advocates of homeschooling say the pros outweigh the cons. Their children are free to learn what they want, how they want and when they want. They aren't subjected to bullying, peer pressure, apathetic teachers, rigid school schedules or a one-size-fits-all approach to education. Parents get more control over the curriculum and families spend more time together. Studies show that homeschoolers do well on standardized tests and many go on to prestigious colleges and successful careers. How do parents do it? What do the kids have to say – before and after? Are they getting what they need? AirTalk with Larry Mantle hosted an in-depth look at Southern California's diverse homeschool community. Guests included: - Tammy Takahashi, homeschooling advocate, author of Deschooling Gently and Zenschooling (Hunt Press) - Susan Beatty, co-founder, general manager, and board member of Christian Home Educators Association of California (founded in 1982) - Pam Sorooshian, homeschooling advocate and member of the Board of Directors of the HomeSchool Association of California (HSC) - Peter Temes, Head of Pacific Hills School, an independent, co-educational college preparatory school in West Hollywood; former education writer for the New York Times To listen to this event, please visit the AIRTALK website.
---
---