Trust me – you're going to be seeing a lot of these between now and Halloween.
I went to "The Lone Ranger" premiere last month, and outside the theater, Disneyland began selling a version of the Tonto headdress dreamed up by Johnny Depp and his folks for his role in the film, which I found to be a rollicking, ironic version of the classic action adventure with some very sober scenes evoking Native Americans' tragic history.
The inspiration, Depp says, was artist Kirby Sattler's interpretive 2006 painting "I Am Crow."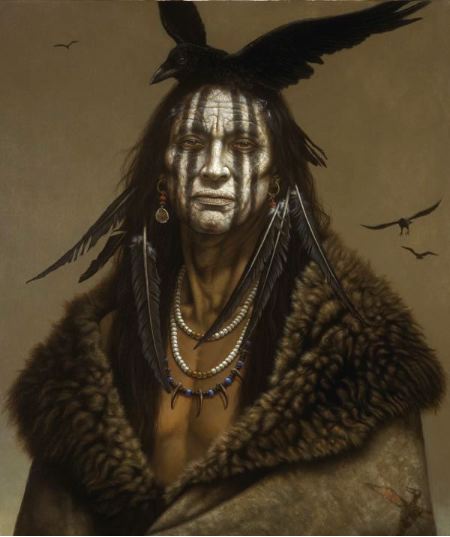 Depp himself has claimed Native American ancestry, and the bird atop his bean plays a substantial if silent role in the proceedings. It is an interpretive painting, as I said, not a literal rendering of any tribal makeup. In the Sattler painting, the bird is flying above the figure's head, not perched on it.
But the movie's invested in storytelling, not the fine points of accuracy. If it had been, it wouldn't have made the historical solecisms of relocating both Monument Valley and the transcontinental railroad to … Texas.