It's always dicey to characterize a major film festival based on the movies you personally see there, because no matter how diligent you try to be, your impression will always be statistically anecdotal.
I'll see perhaps 10 percent of the films at this year's Palm Springs International Film Festival by the time they roll up the red carpets for the final time, added to the 25 or so I'd watched before I got here, owing to the festival's unique programming policies.
Not bad considering there are 190 movies being screened. So I think I've got the feel of things here. I wouldn't want my doctor to diagnose me based on a test with a 35 to 40 percent chance of accuracy, but I'm not a doctor. Instead of "Do no harm," I quote Spencer Tracy to myself. He said the secret to the creative process is to "just look 'em in the eye and tell 'em the truth."
And the truth is, with the exception of a couple of documentaries and a horror movie, virtually every film I've seen at Palm Springs so far shared some obvious characteristics: the Palm Springs International Film Festival loves it some poignancy and affirmation.
I've already commented on "Match," the Patrick Stewart acting showcase, and "Cowboys," a very funny Croatian comedy with cross-currents of seriousness. I may comment later about "Today," Iran's Oscar submission. (It's terrific by the way, a deeply affecting story about a burnt out cab driver who gets yanked into the world of a battered, unwed mother who steps into his cab.)
(Still from "Today" (Emrooz) by Iranian filmmaker Reza Mirkarimi)
I also saw an Anne Hathaway passion project called "Song One" here. I'm not going to write about it because I'm not in the mood to stomp on somebody else's butterfly. Plus the dramedy "1001 Grams" by the splendiferous-ly named Norwegian Bent Hamer, whose deadpan satire is routinely compared to Jacques Tati.
WATCH the official trailer for "1001 Grams," which includes some foreign languages
At their best, these are all movies that want to move the audience to tears before bouncing a ray of hope off the screen at them. At their worst, these movies are about pain in the same way Novocain is. They acknowledge its reality, in order to neutralize it.
Filmmaker Anna Mastro's debut film "Walter" (one of the Palm Springs premieres) fits what seems to be the festival's programming model, too, and is, I think, a really quite appealing little indie film, with the by now familiar mildly magical realist bent.
It's is a story about grief, though one with a screwball premise so that it doesn't quite present that way at first. Walter (portrayed with charisma and nuance by Andrew J. West) is a 20-something slacker, but a very uptight one, with a soldier's commitment to dress and routine.
He still lives with mom (Virginia Madsen, now shifting toward the character actress portion of her career with ease and grace) and has a job one rung above fast food worker on the ladder of success: He's a ticket taker at the local multiplex.
But what the world surely sees as failure, Walter knows to be his cover for a far more important vocation. Walter's father died when he was just 10 years old; ever since the funeral, Walter has realized something we don't: His real job in life is to decide where people go after they die.
His snap judgments secretly send people to heaven or hell ... until a dead guy from Walter's past shows up and demands that Walter determine his fate, and then all hell breaks loose.
It's an odd premise, bordering on the labored, but Mastro and her extremely appealing cast pull it off, in part by wearing their influences on their sleeves. The fingerprints of Wes Anderson are all over this picture, especially in terms of the way shots are framed and music is used, and I was able to identify the pivotal contribution of "Beasts of the Southern Wild" co-composer Dan Romer by ear, long before I noticed his screen credit.
I suppose that's supposed to be a damning criticism of a first-timer, but I don't see it that way. Tarantino aped Scorsese for years and virtually remade a minor Hong Kong gangster picture when he debuted with "Reservoir Dogs."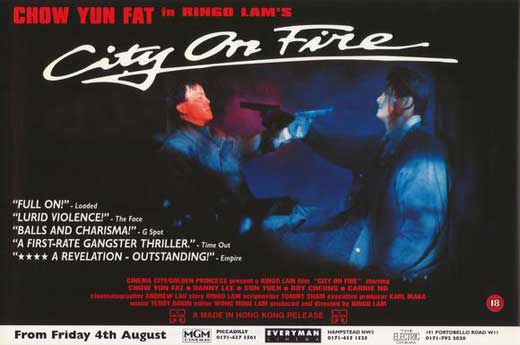 Spielberg acknowledges his debt to David Lean. Hitchcock's apprenticeship at Germany's UFA film studio resulted in a lifelong visual and thematic debt to the great Expressionist master Fritz Lang.
The question is, what do you do with your influences, how do you make them your own? And Mastro — who has a real gift for casting, pacing a scene and maneuvering her actors easily between farce and seriousness — has her own talents. She understands how Anderson's visual syntax has become a cinematic shorthand for quirk, and she deploys it to that effect, then tells the story at hand.
There are some issues with that story, though. There's a girl in concessions (Leven Rambin) Walter likes, and there's a bully at work. For all its surface oddity, the mechanical underpinnings of "Walter" frequently feel like they belong in an "American Pie" sequel.
And yet this movie won me over. I liked its faith in the movie palace as a place that still vibrates with the marvelous. I found a dream sequence, where Rambin undresses to camera while sprawled on a rich yellow bed of movie house popcorn hilarious and deeply expressive.
But I think my affection for this picture is mostly centered on Mastro and her cast, which includes a standout performance by Justin Kirk as a very grounded ghost and a broad but successful cameo from William H. Macy as Walter's psychiatrist. They're all groping toward something rather grim and real about loss, while doing their best to serve up some laughs and wonder along the way.
It touched me, because it feels kind of wise.
Off-Ramp contributor R.H. Greene, former editor of Boxoffice Magazine, is in Palm Spring this week to cover the 26th Annual Palm Springs International Film Festival. Look for his missives here, and listen Saturday at noon to Off-Ramp, when he'll interview Chaz Ebert about her late husband Roger Ebert's contributions to the film festival circuit.