Comic-Con 2013 is already making headlines, with only one full day in the books. Here's a look at highlights from what Comic-Con has offered up thus far.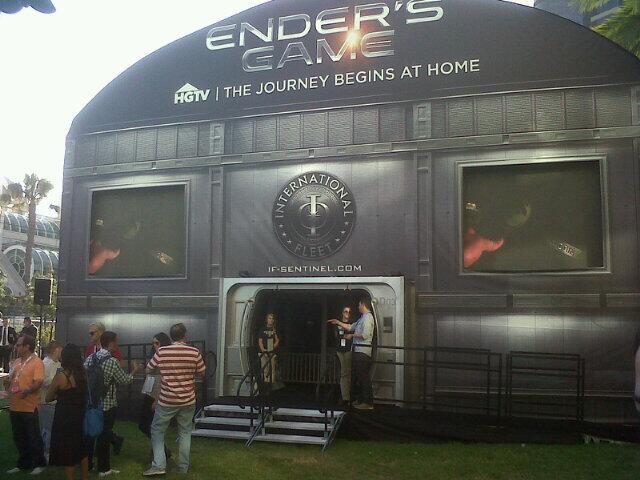 "Ender's Game" and gay marriage: The upcoming film "Ender's Game," has courted controversy due to the book's author, Orson Scott Card, who has been an outspoken opponent of gay marriage. Producer Roberto Orci addressed the question at San Diego Comic-Con, responding to a fan in Hall H who asked how deeply Card is involved with the film. Orci said that he and the rest of the creative team on the film side agree with Lionsgate, which previously rejected Card's beliefs and said that it supports the gay community. Stars from the film who were present, including Harrison Ford, didn't comment on the controversy.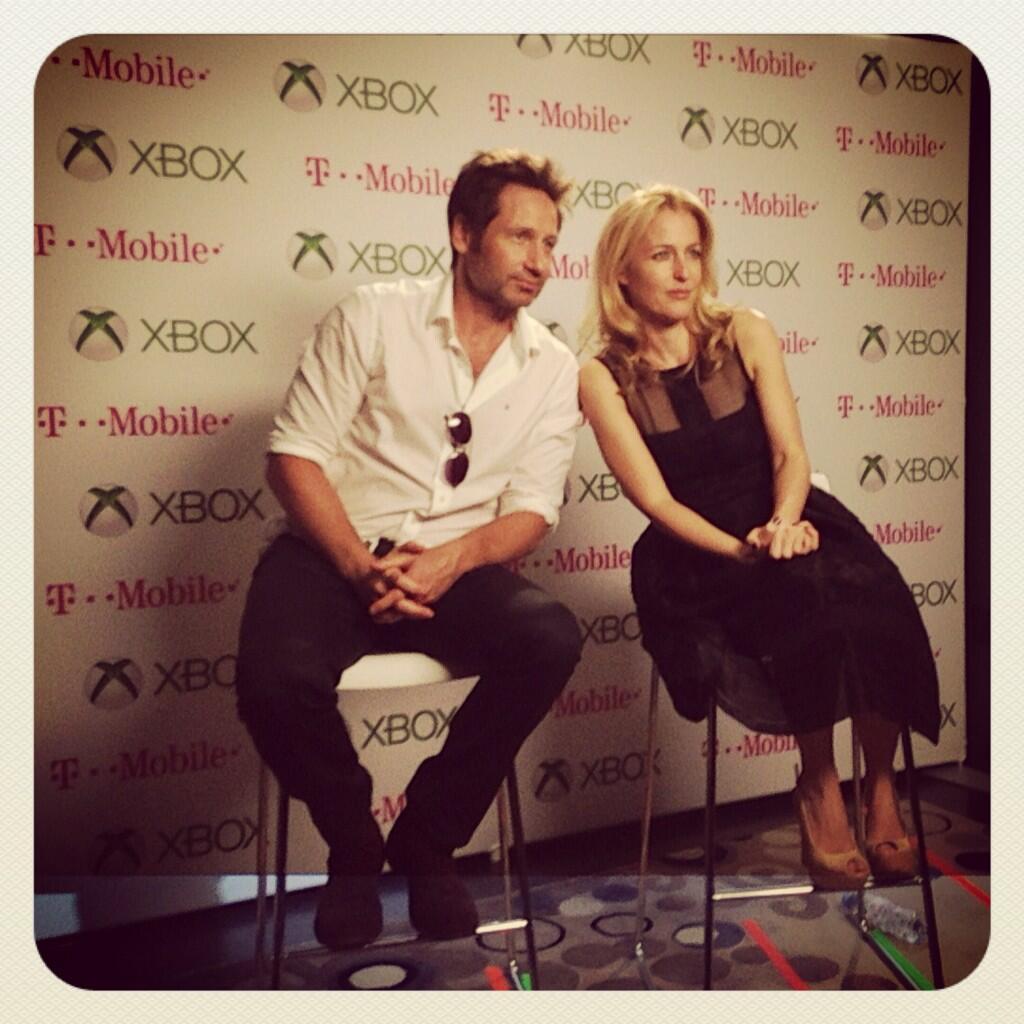 X-Files reunion: "The X-Files" stars David Duchovny and Gillian Anderson appeared for a panel celebrating the show's 20th anniversary, alongside show creator Chris Carter and other members of the staff, including writer/producer Vince Gilligan (who went on to create "Breaking Bad"). While asked about a third film, nothing was confirmed — fitting for "The X-Files" — but both Anderson and Duchovny expressed interest.
Are you at Comic-Con? Share your photos with us on Twitter and mention @KPCC and we'll retweet them.
Director meet-up: Directors Edgar Wright, Alfonso Cuaron and Marc Webb participated in the Visionaries panel, which brings together directors to talk about their work together. They talked about their upcoming projects, including Wright's "The World's End," Cuaron's "Gravity" and Webb's "The Amazing Spider-Man 2." Wright played coy when asked about his long-in-development film "Ant-Man," though test footage was shown at last year's convention, and rumors indicate "Lone Ranger" star Armie Hammer may star in the upcoming film. Cuaron talked about his difficulty putting together the movie "Gravity" with George Clooney and Sandra Bullock — about astronauts stranded in space — thanks to the limits of visual effects when he began the project, taking what he thought would be a one-year endeavor and extending it to four-and-a-half years. He said that the main problem was making people appear weightless on different axes in extended shots.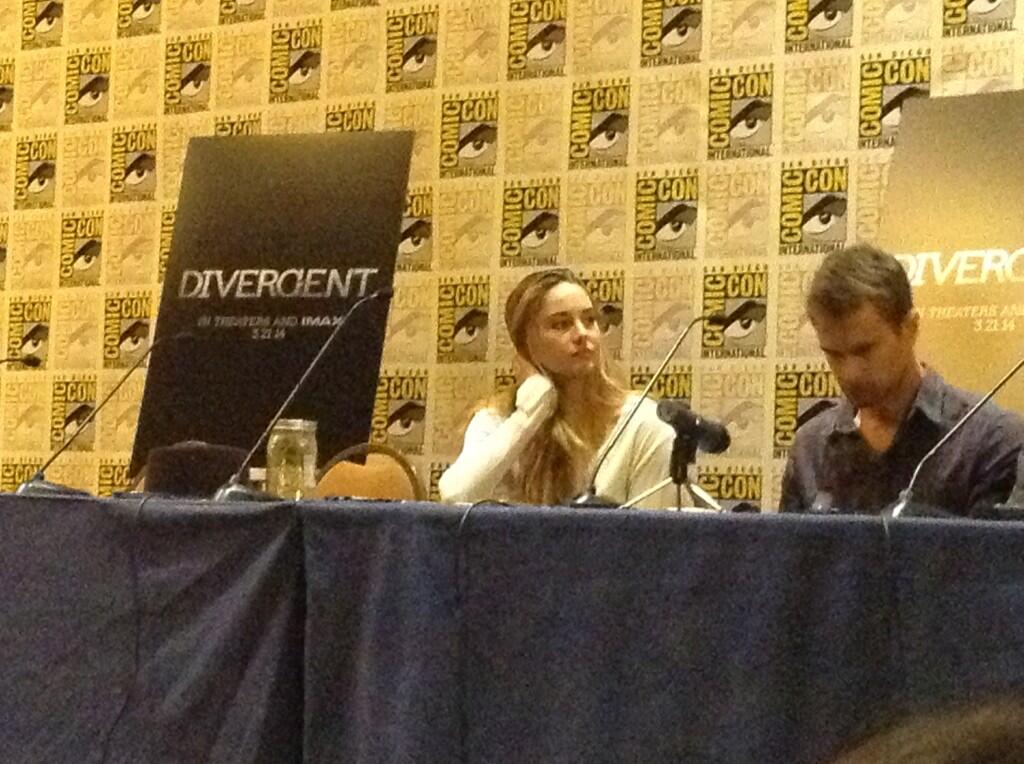 "Divergent": The new film "Divergent" was the first film of Comic-Con in Hall H to show brand new, exclusive footage, giving fans a peek at the new movie based on the bestselling book series. It takes place in a futuristic, dystopian Chicago, with a city divided into clans. The movie echoes "Hunger Games" but in an urban environment. It stars Shailene Woodley, who made news recently after she was cut out of "The Amazing Spider-Man 2." She expressed disappointment when that happened, but could still appear as Spidey love interest Mary Jane Watson in "Amazing Spider-Man 3."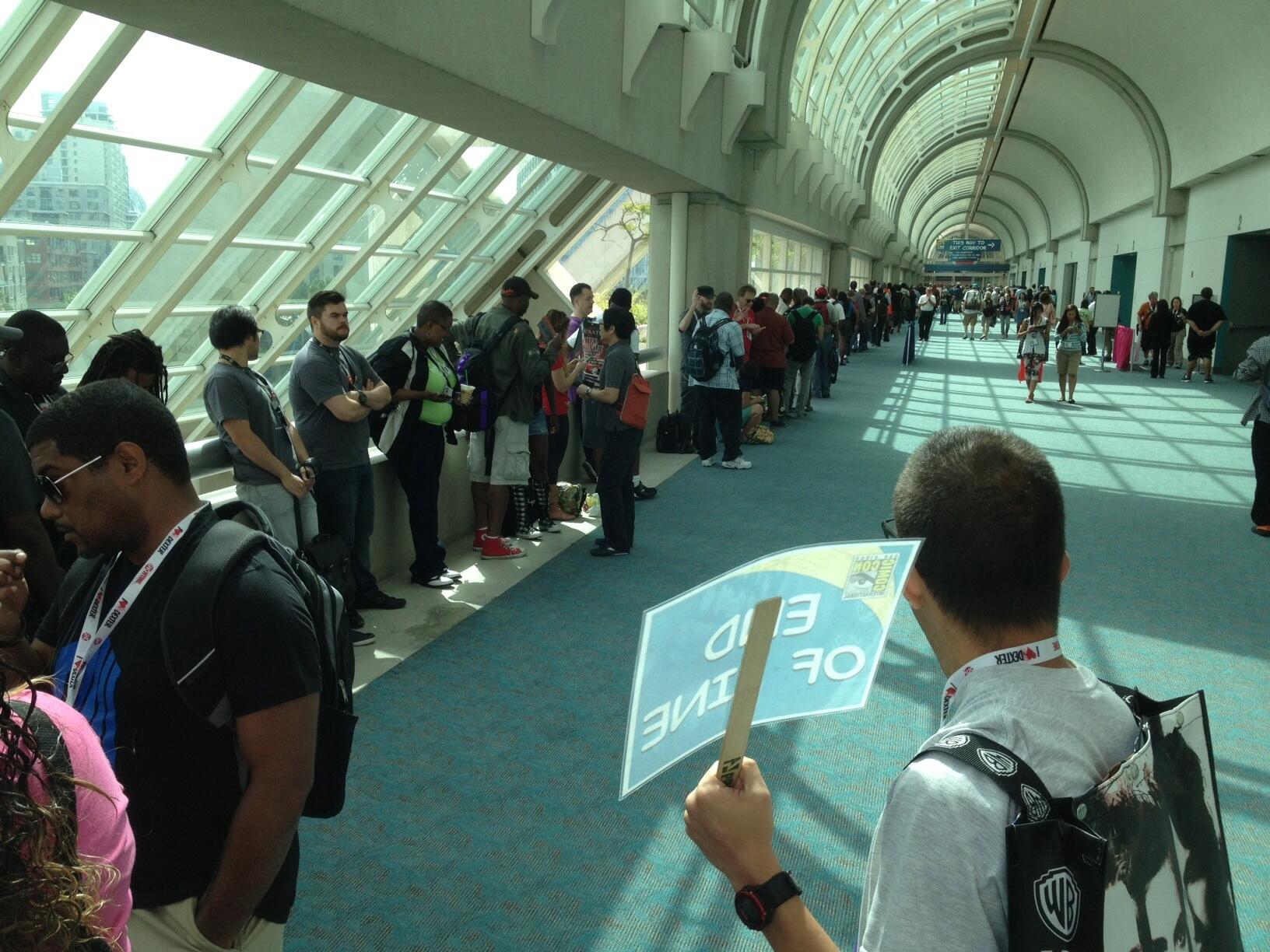 Black creators react to George Zimmerman trial: At Friday morning's annual "Black Panel," the moderator opened by addressing the George Zimmerman trial. During the Q&A portion, a questioner asked about President Barack Obama's comments about the Zimmerman verdict and Trayvon Martin's death, as Obama had spoken during the panel. While most of the panel, including actor Orlando Jones, declined to comment, the moderator expressed enthusiasm — offering to vote for Obama for a third time.
Pro wrestling at Comic-Con: WWE stars the Miz and Dolph Ziggler appeared at a panel promoting Mattel's new wrestling action figure line, but the panel also featured a surprise appearance by former pro wrestler and New York Times bestselling author Mick Foley (aka Mankind). Miz and Ziggler may have riled some by making fun of WWE's anti-bullying program, Be A Star. Pro wrester Rob Van Dam was scheduled to appear at another panel on the connection between comics and pro wrestling, but ended up not appearing. He released a podcast complaining that, after being booked for the panel, he didn't receive further followup and forgot about it, then was unavailable to appear at the convention.
More from the floor: